The Martins continued their long drive East along the Caprivi strip. Their next destination was the Nambwa Campsite in the Bwabwatha Reserve.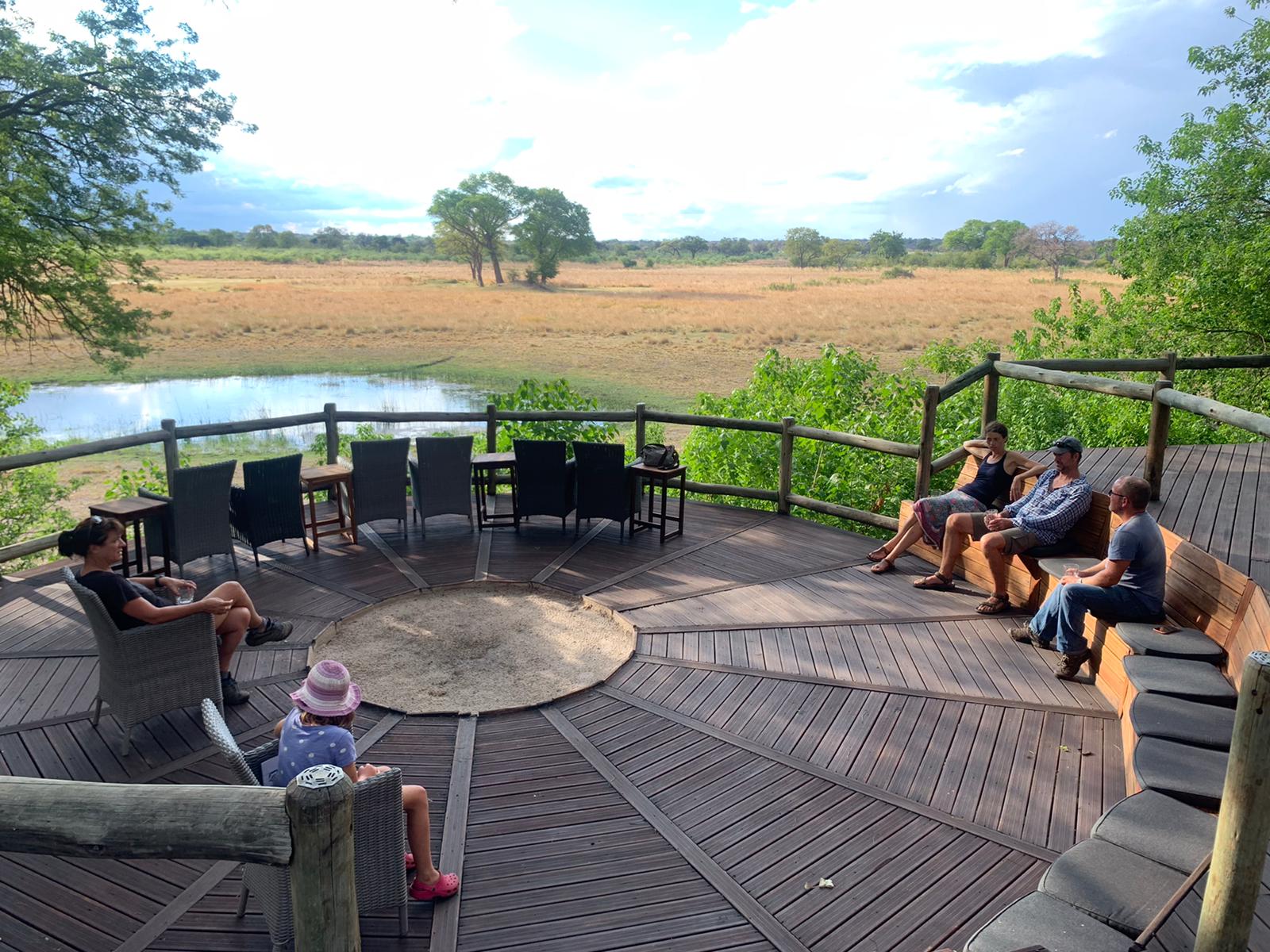 Nambwa Camp is run by African Monarch Lodges. They are the only providers of accommodation in the park. There is a lodge with two styles of tent: 'high-end' ones on stilts with elevated walkways so that elephants can walk underneath; and then a simpler yet completely adequate classic meru style tent on the ground along a tributary of the Kwando River. Both receive full catering at the main lodge.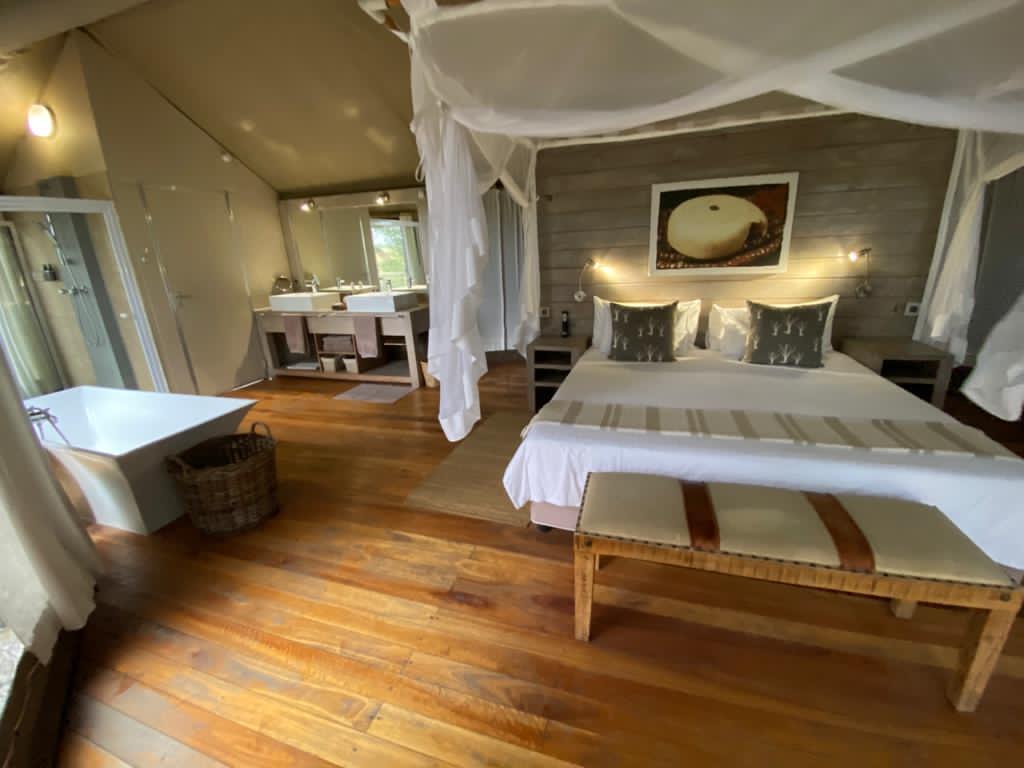 This is one of the luxury rooms at Nambwa.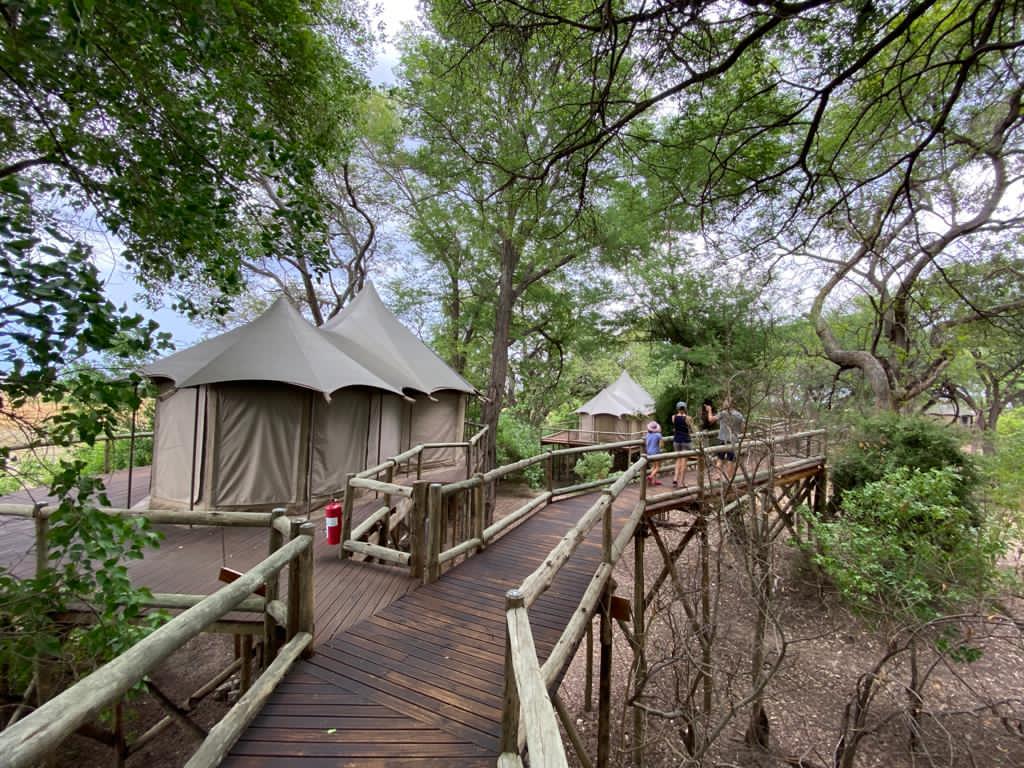 High walkways leading to the luxury tents at Nambwa lodge
Additionally there is a beautiful campsite right next to the lodge at the edge of the river. The campsite is fantastic with plenty of space and lots of privacy, with only 5 sites.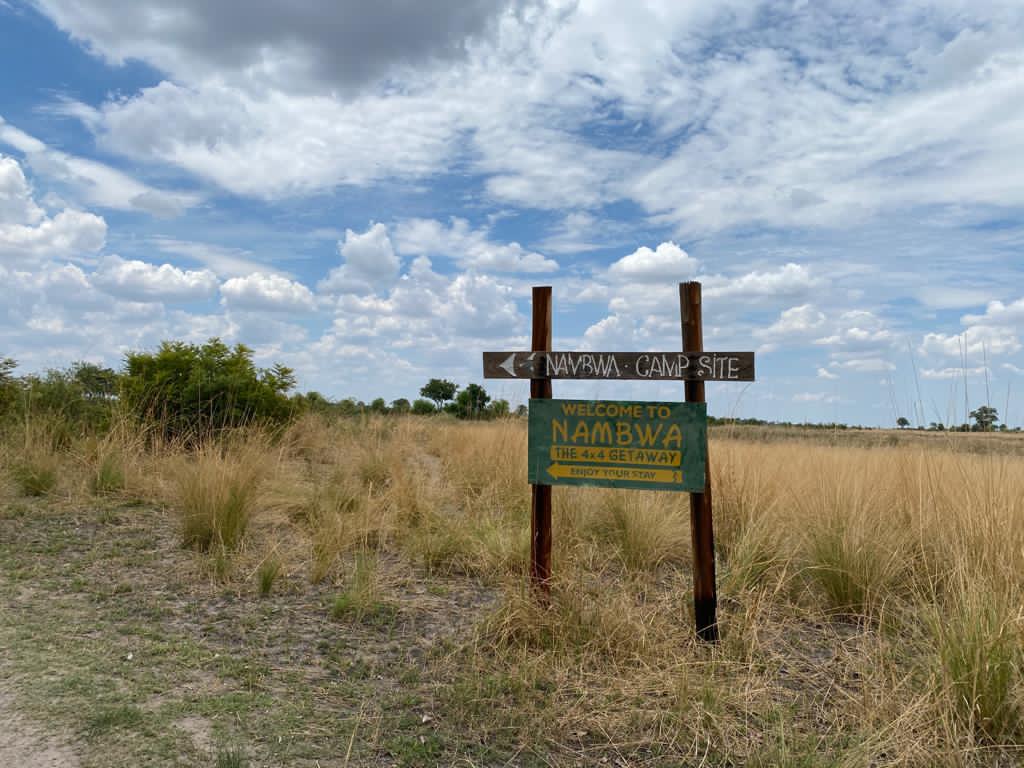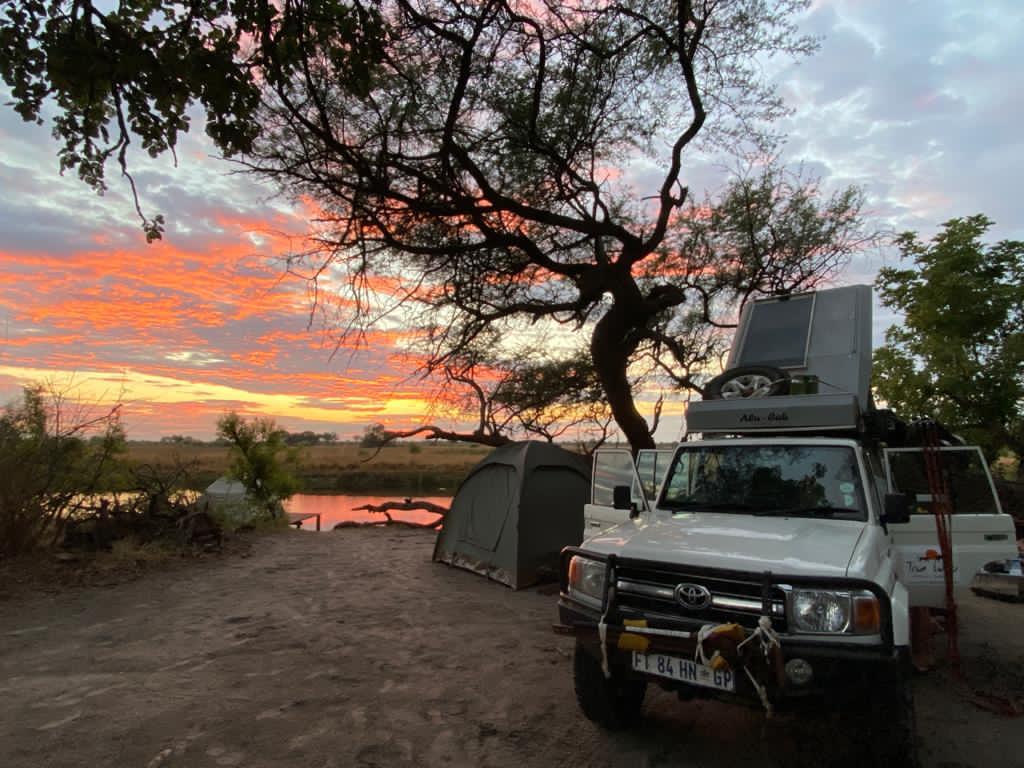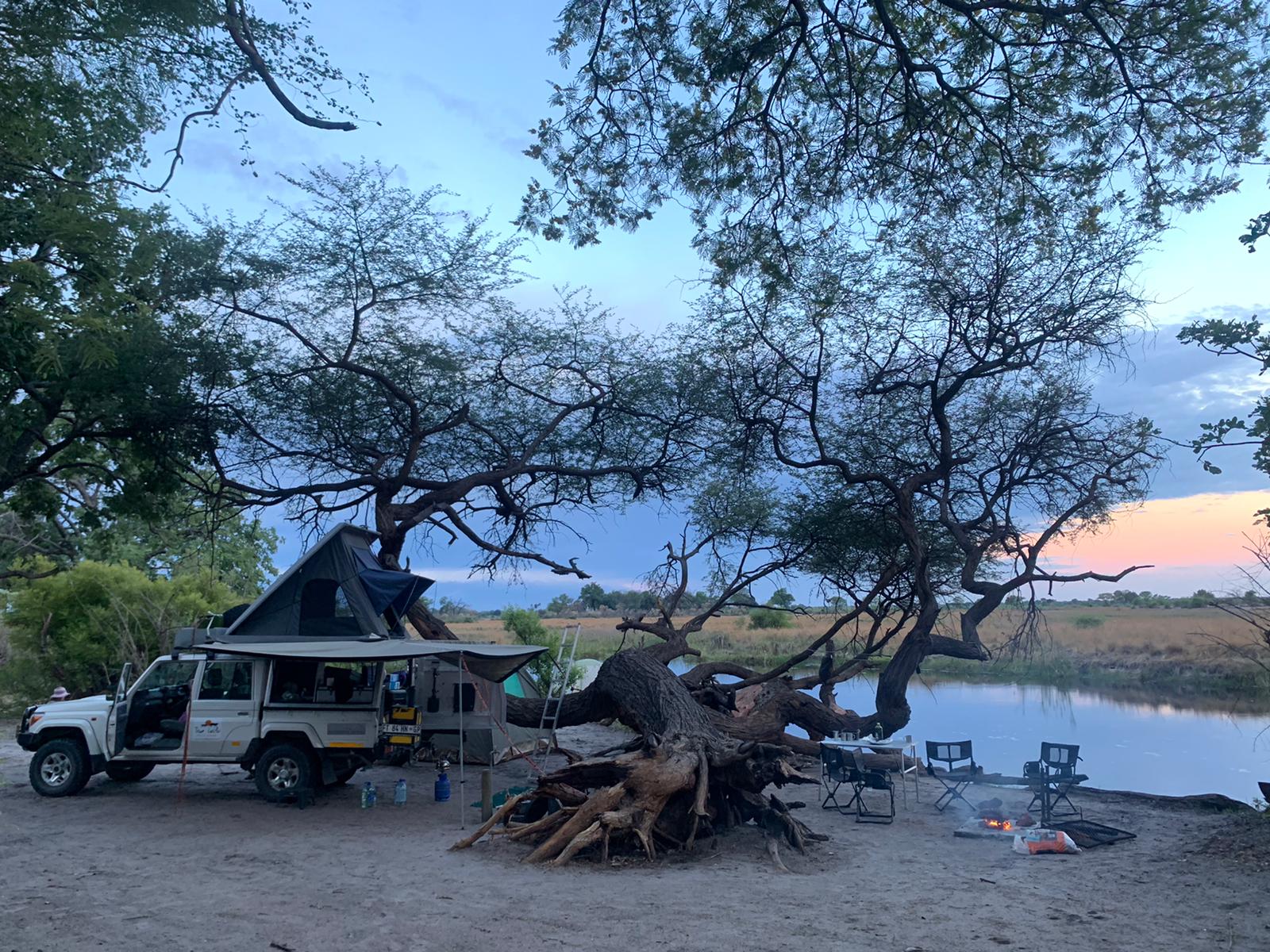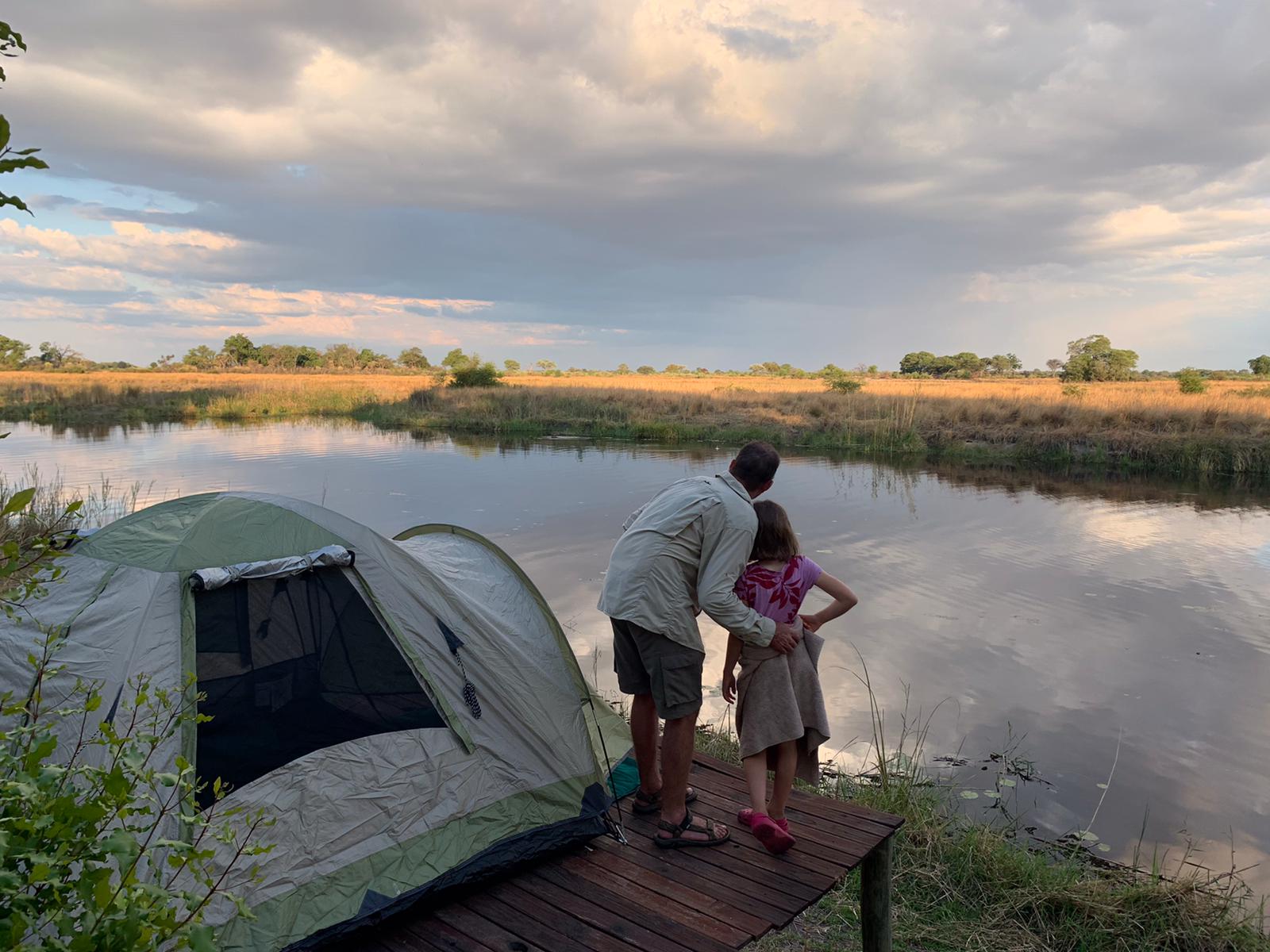 Liz's brother Chris joined them for this part of their adventure, and he chose to set up his tent on a deck overlooking the river. The local Hippo came by to visit every evening!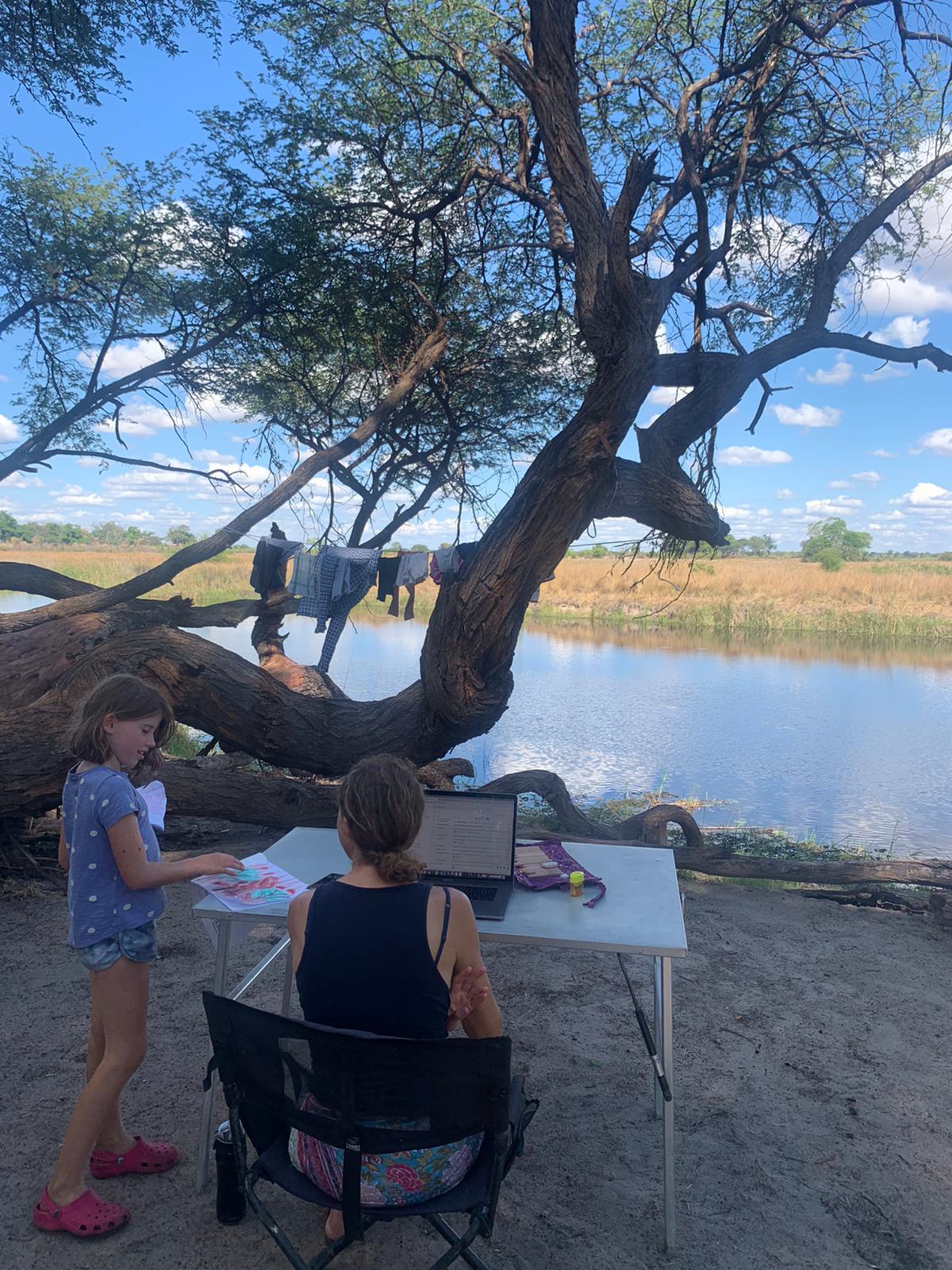 Ayla has been doing schoolwork throughout the trip so far - and this is where she chose to do her remote schooling this afternoon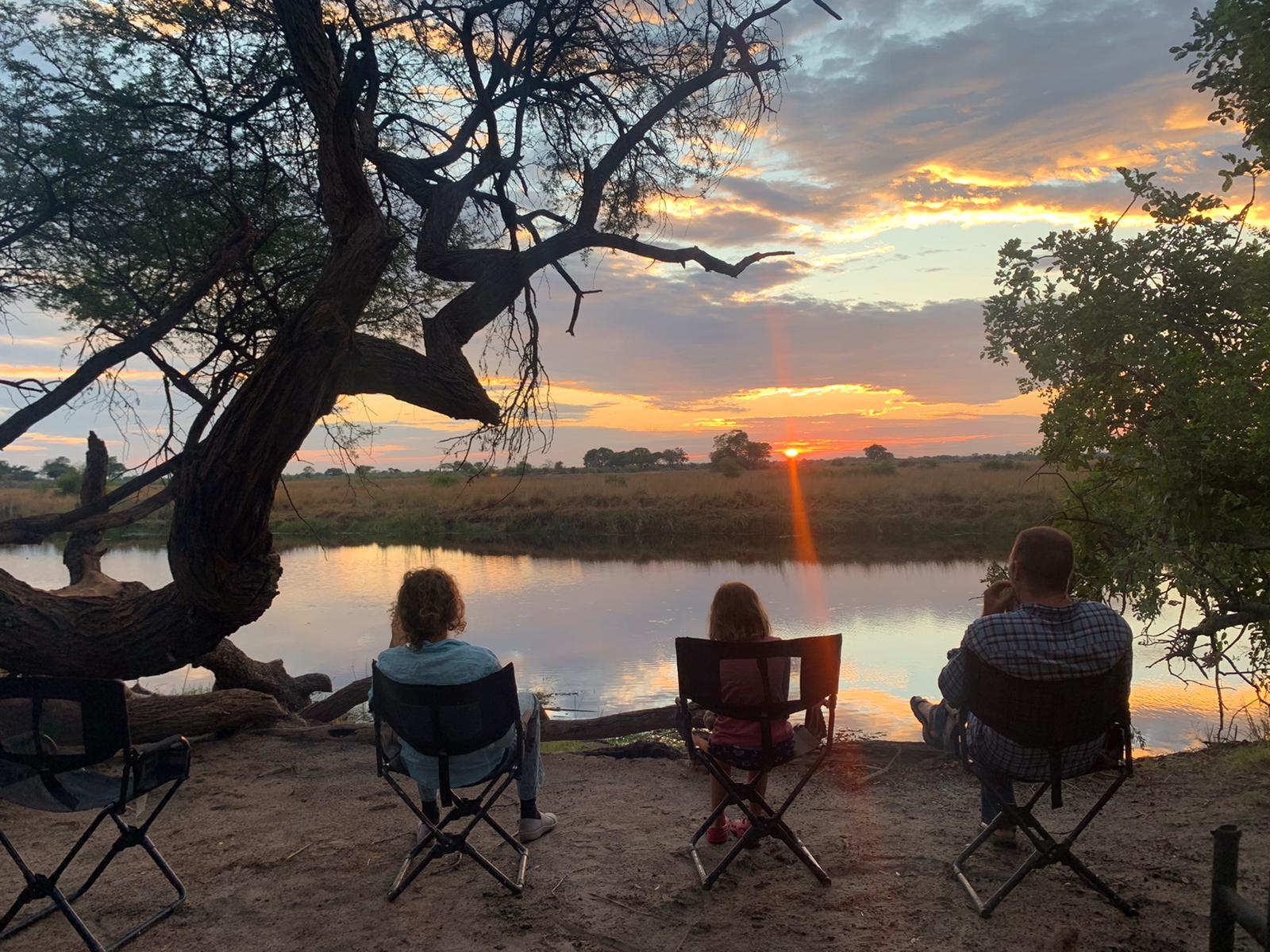 See other blog posts here: https://www.truewildsafaris.com/travel-and-safari-blog