The Martins had a very interesting discussion with Lise Hanssen, who single-handedly runs the Kwando Carnivore Project in the area. She tracks various large carnivores (mainly lions) that have GPS collars. Most of her work involves community engagement for human wildlife conflict mitigation. Her community work has been very successful and there is local interest in expanding the conflict mitigation work. Communities in the area have cattle, and therefore much of the conflict is related to losing cattle to lions. Lise builds 40 enclosures a year in the communities, and has been using innovative techniques like screened kraals (enclosures) to protect cattle from African lions at night. At True Wild we are now testing a similar method with mountain lions in California, in collaboration with Dr Winston Vickers. In fact, Quinton's colleague, Kate Remsen, and Dr Vickers recently used this approach to successfully deter a mountain lion that was returning to a depredation site last week in Sonoma County.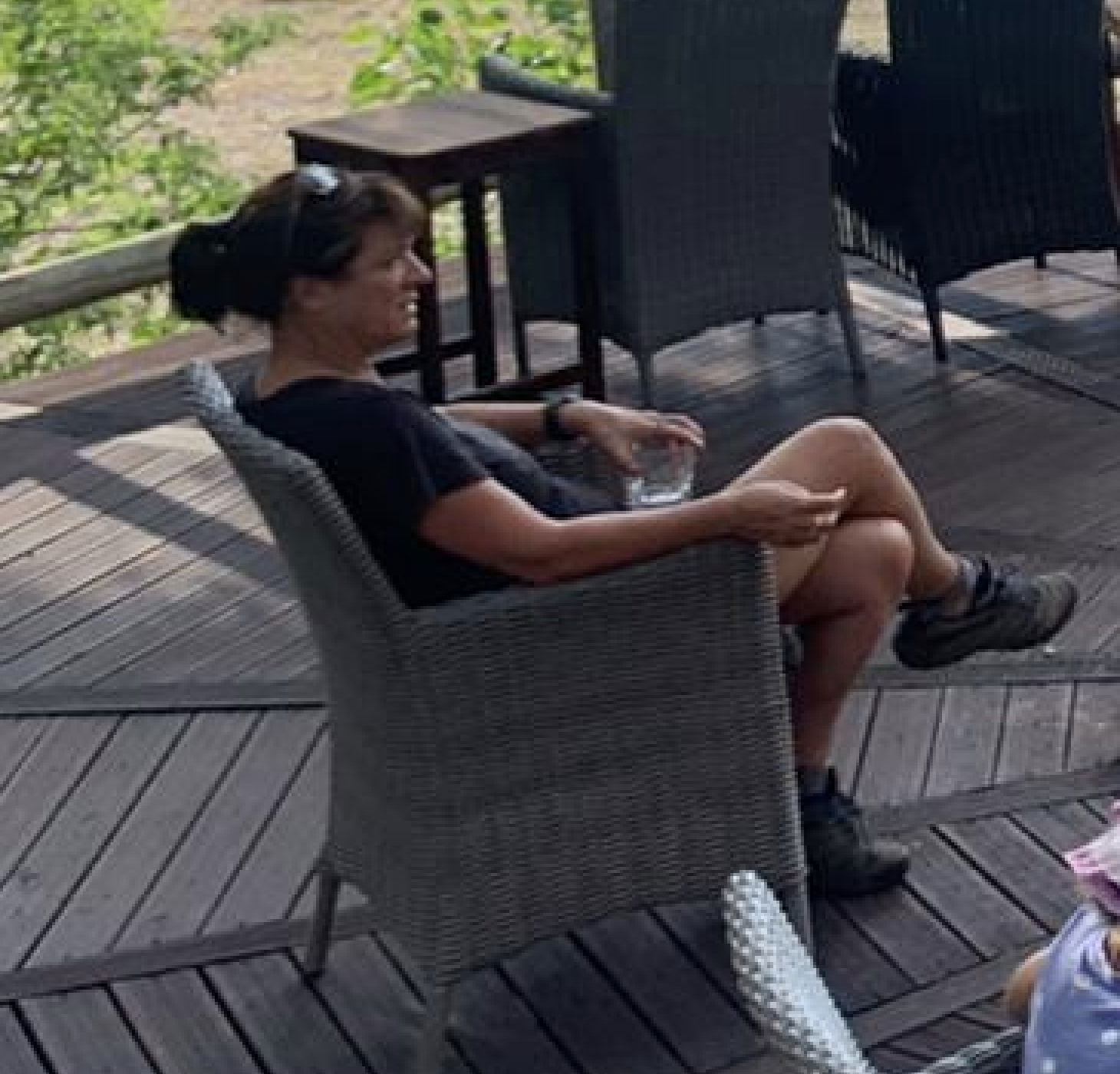 Lise Hanssen
As mentioned previously, the birds in the Caprivi were fantastic. One interesting sighting was a juvenile Bataleur perched in a dead tree next to the road. The group was about to move on when it suddenly lifted its wings in the most amazing gesture. It was extraordinary and the Martins had never seen anything like this before. Does anyone know what this bird was doing and how it was doing it?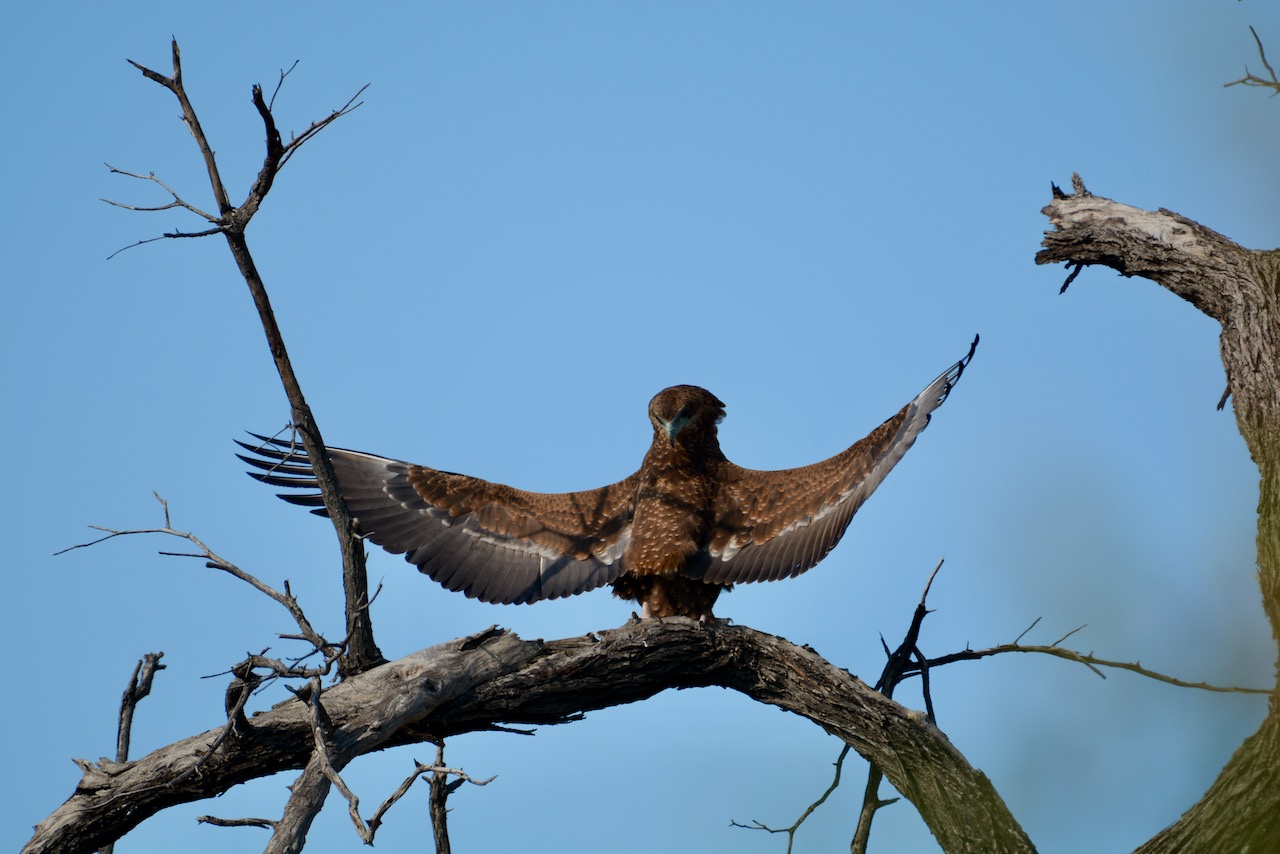 Juvenile Bataleur with a strange wing formation!
One of Quinton's many skills is his ability to see animals and tracks in low light, while also traveling at high speed! The Martins were returning to camp as it was getting dark, when Quinton suddenly braked hard. Ahead, crossing the road, was a huge African Rock Python. It's head was on one side of the road and its tail on the other. Quinton leaped out of the car, followed closely by Ayla, to get a closer look. The python ignored them and made its stately way across the road, with its slow, powerful, caterpillar-like movement, into the bushes on the other side.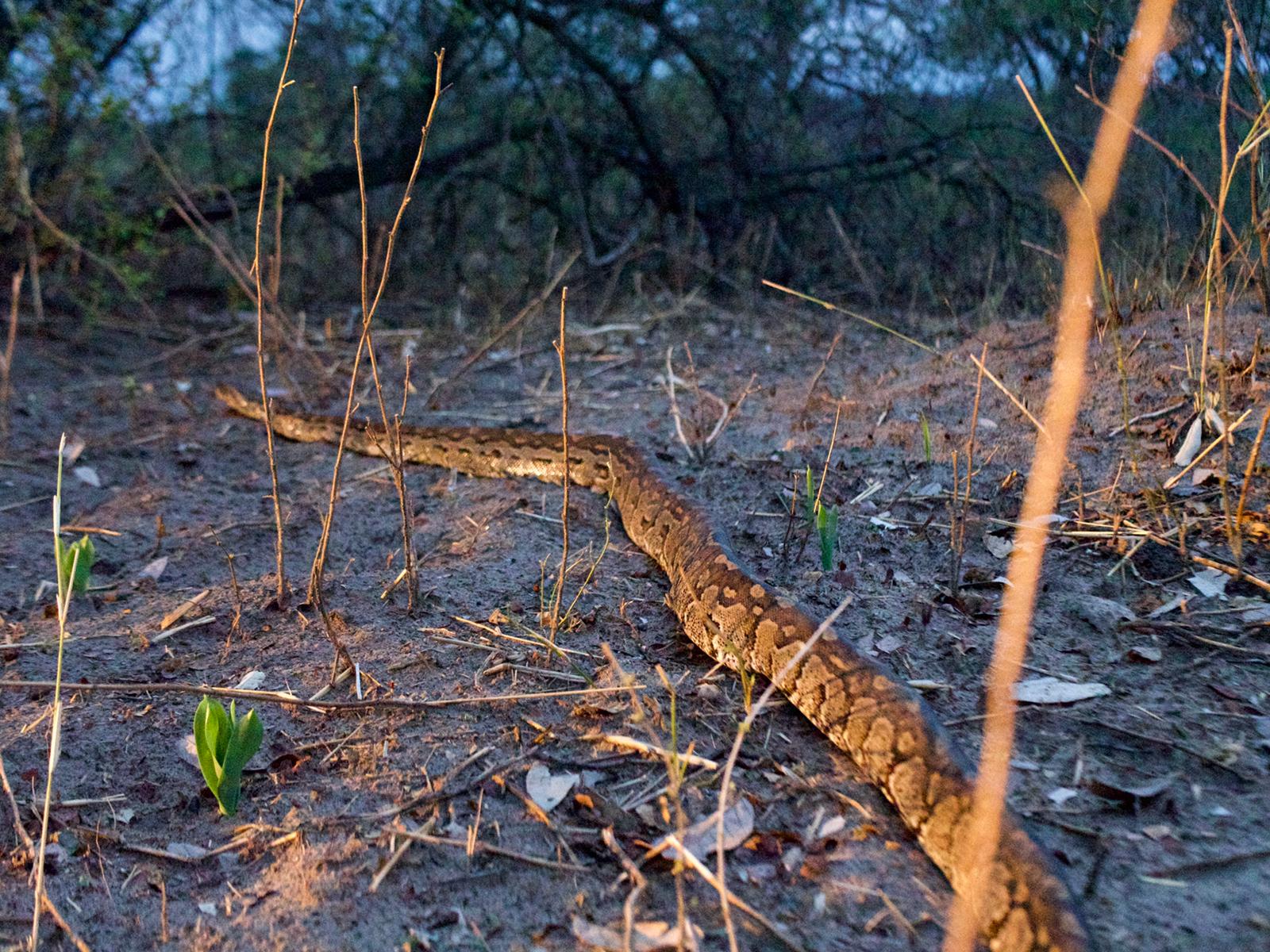 A closer look at the African Rock Python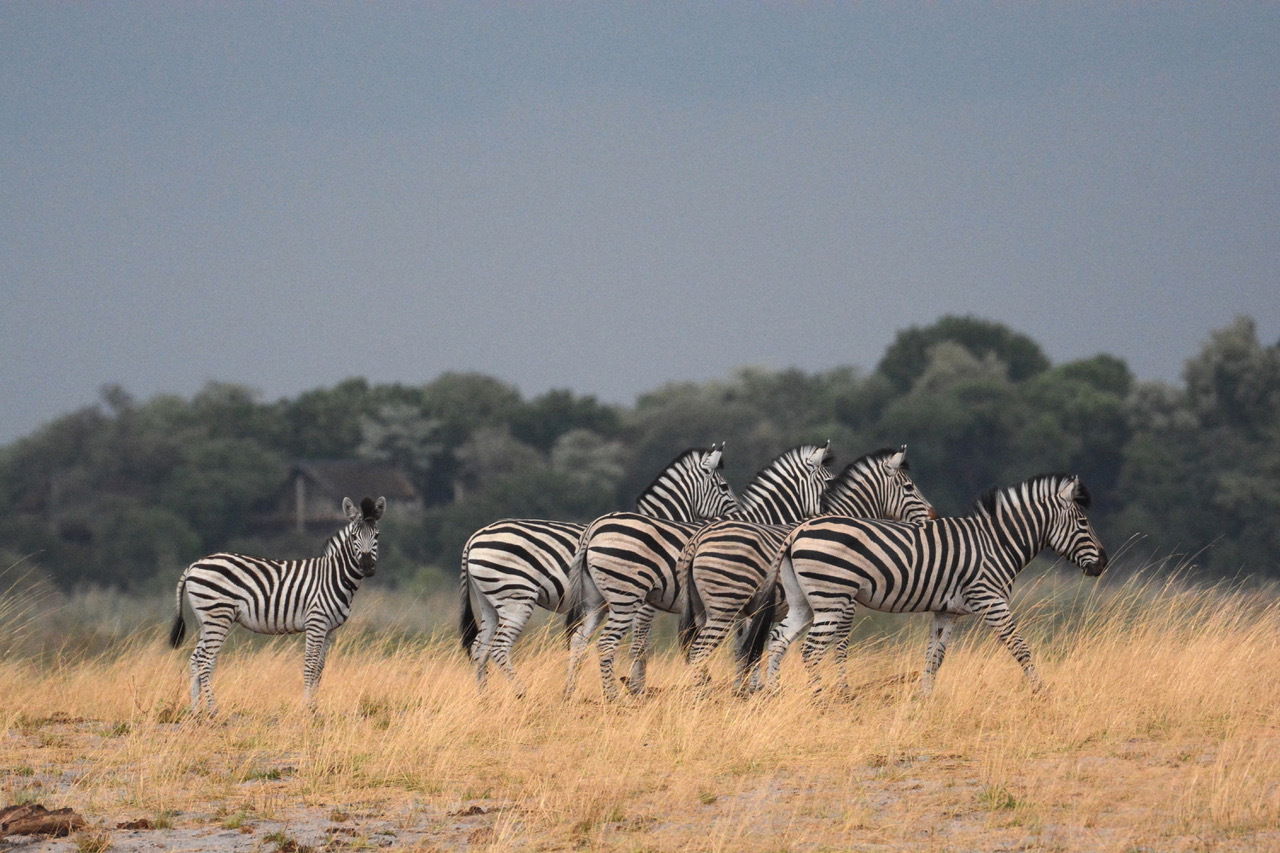 A small group of Zebra crossed right in front of the camp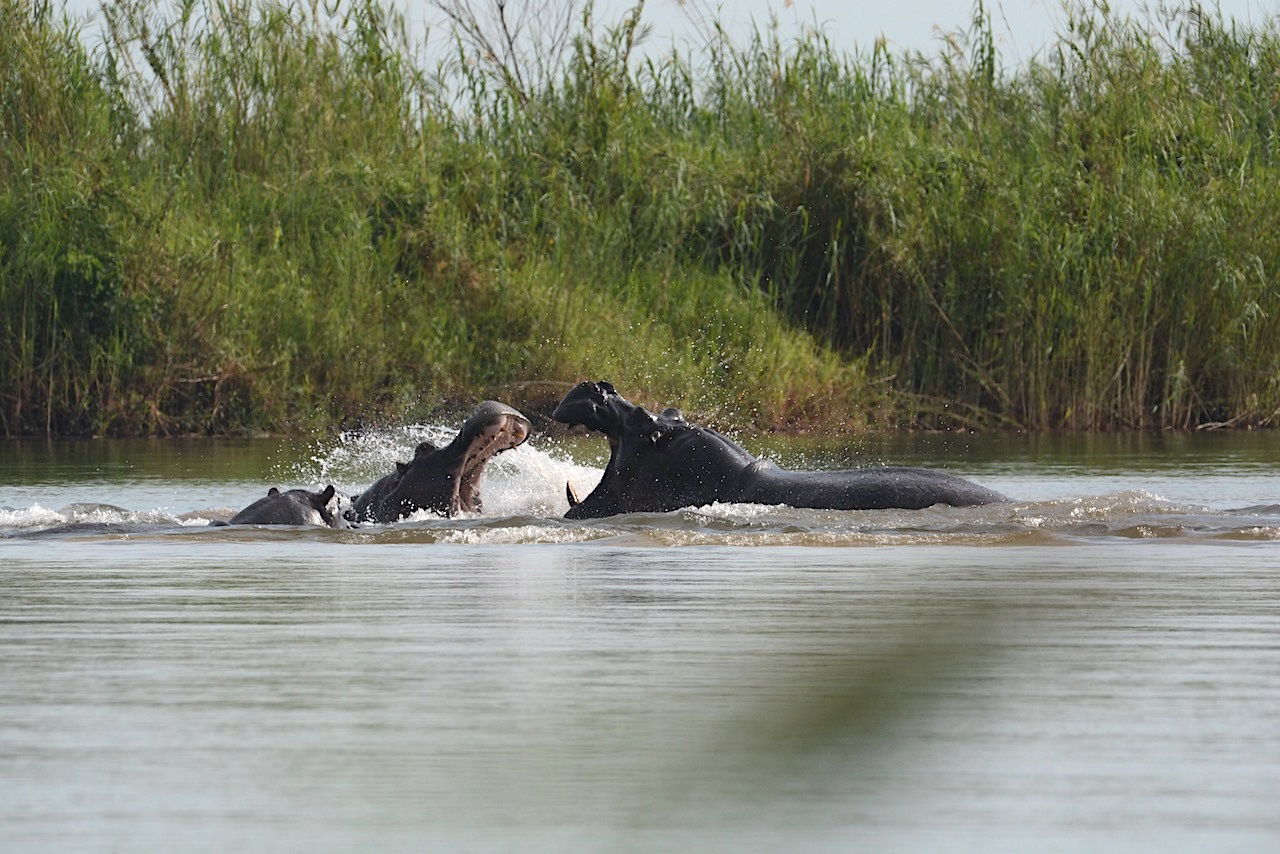 There were plenty of Hippo in the river!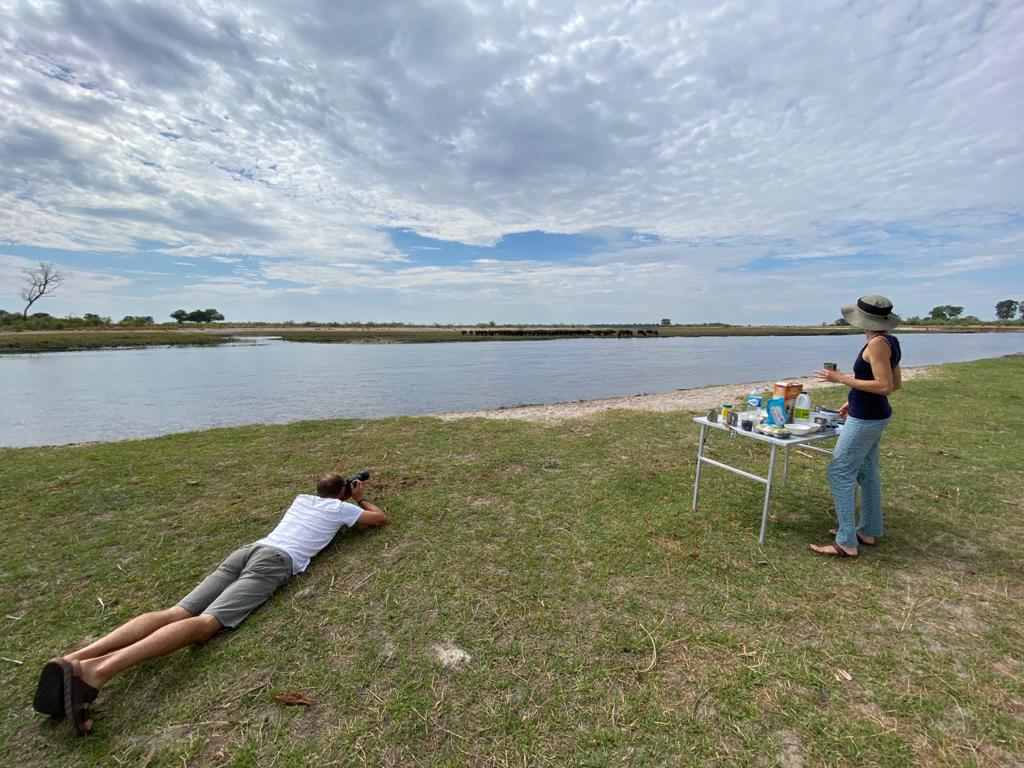 Quinton getting a ground level view for his photograph while Liz looks on
And that is all the Martins have to report from this magnificent location! The next destination is Zambia!
Follow our blog here: https://www.truewildsafaris.com/travel-and-safari-blog