The Martins left Little Kulala and made the very long drive North-East to the Western edge of the Caprivi Strip. The Caprivi strip is very narrow segment of land belonging to Namibia but surrounded by Angola, Zambia, Zimbabwe and Botswana. In places, the Caprivi Strip is only 20 miles wide from North to South. Historically it has been an area that has seen much armed conflict, but today it is a very safe area for travelers.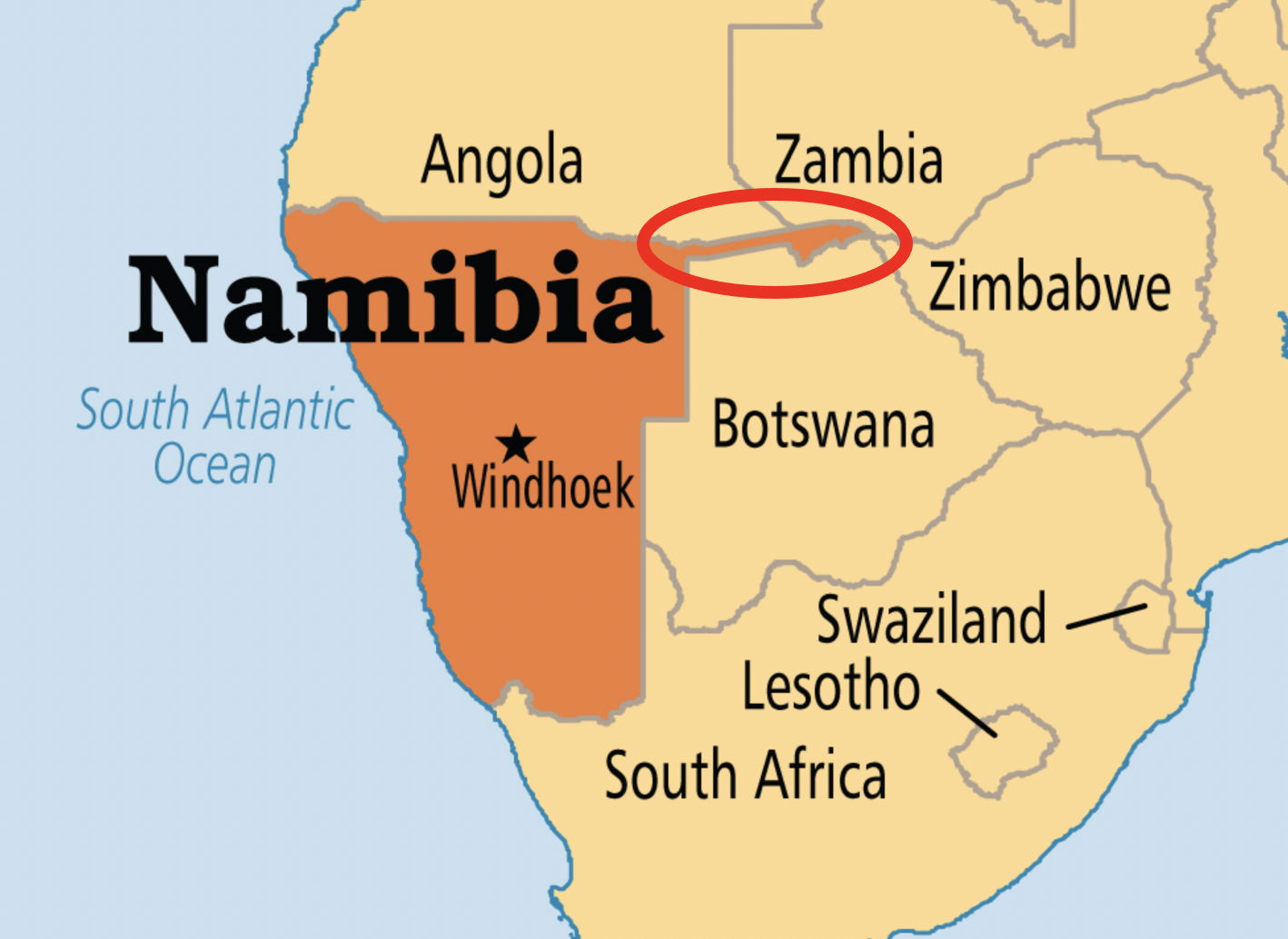 The Martins spent their first night in Caprivi at the "Shamvura River Camp" on the banks of the Okavango River. Shamvura Camp is owned and managed by a husband and wife team, and is a haven for a large diversity of fish, birds and other wildlife.
The indigenous people of this area live in harmony with the land and the river. Subsistence farming, hunting and fishing are still the way of life here. As is true of other parts of Namibia, the inhabitants of Caprivi also benefit from eco-tourism to the area. The Martins took this opportunity to interact with, and learn from, some of the local residents.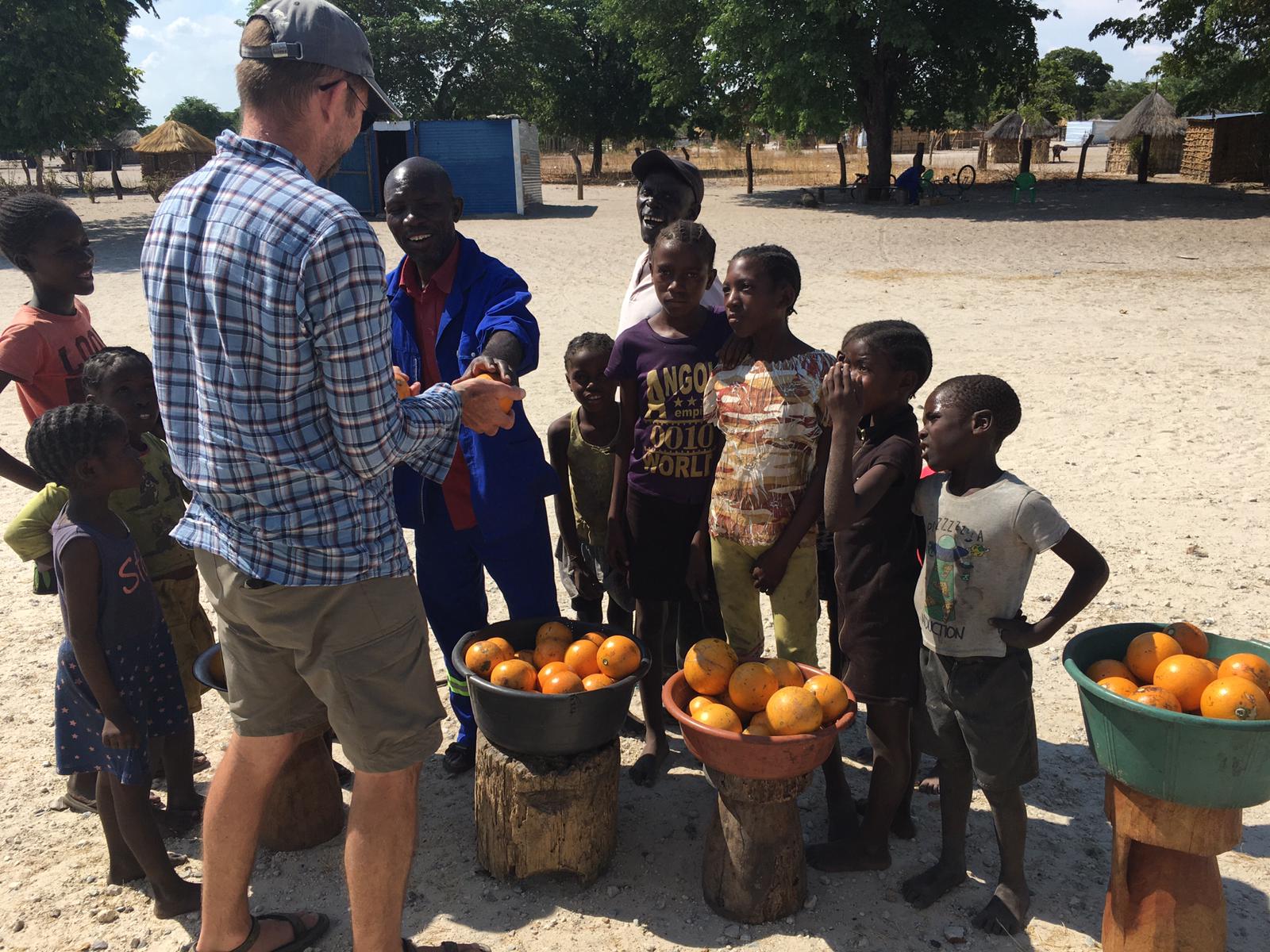 Quinton is buying some Monkey Oranges. These are very different to the oranges we know! The have a pulpy consistency and have considerable food value with a high Vitamin B and C content. Due to their hard shells, the ripe fruits can be kept for a long time. Sometimes they are buried in the sand to allow the pulp to liquify. They also have medicinal qualities and are used to treat a range of ailments including colds, sores and snakebites.
Ayla and Liz took the opportunity to have a basket weaving lesson. The long 'reed' strips are actually palm fronds which are dyed in different colors using local plants.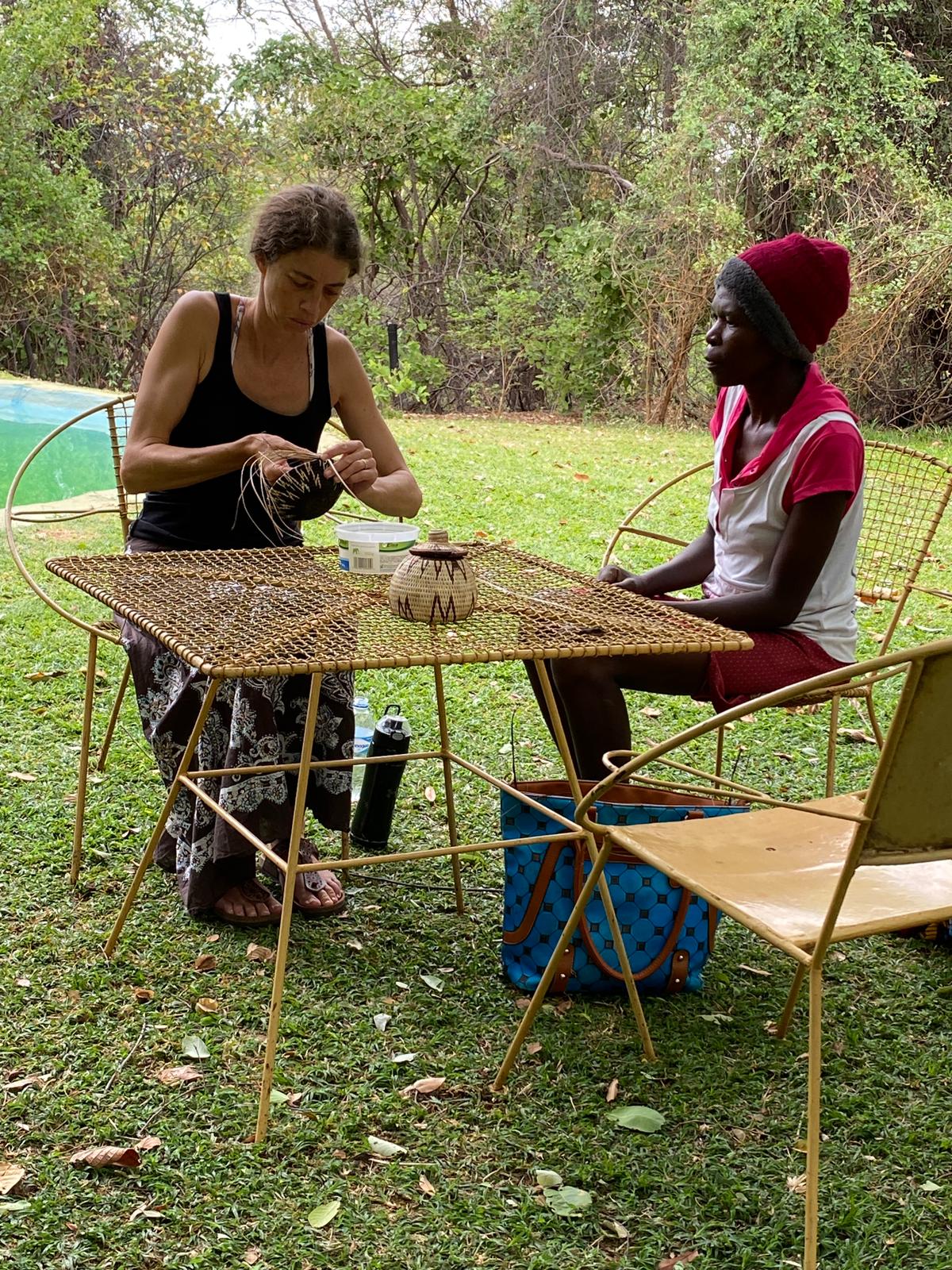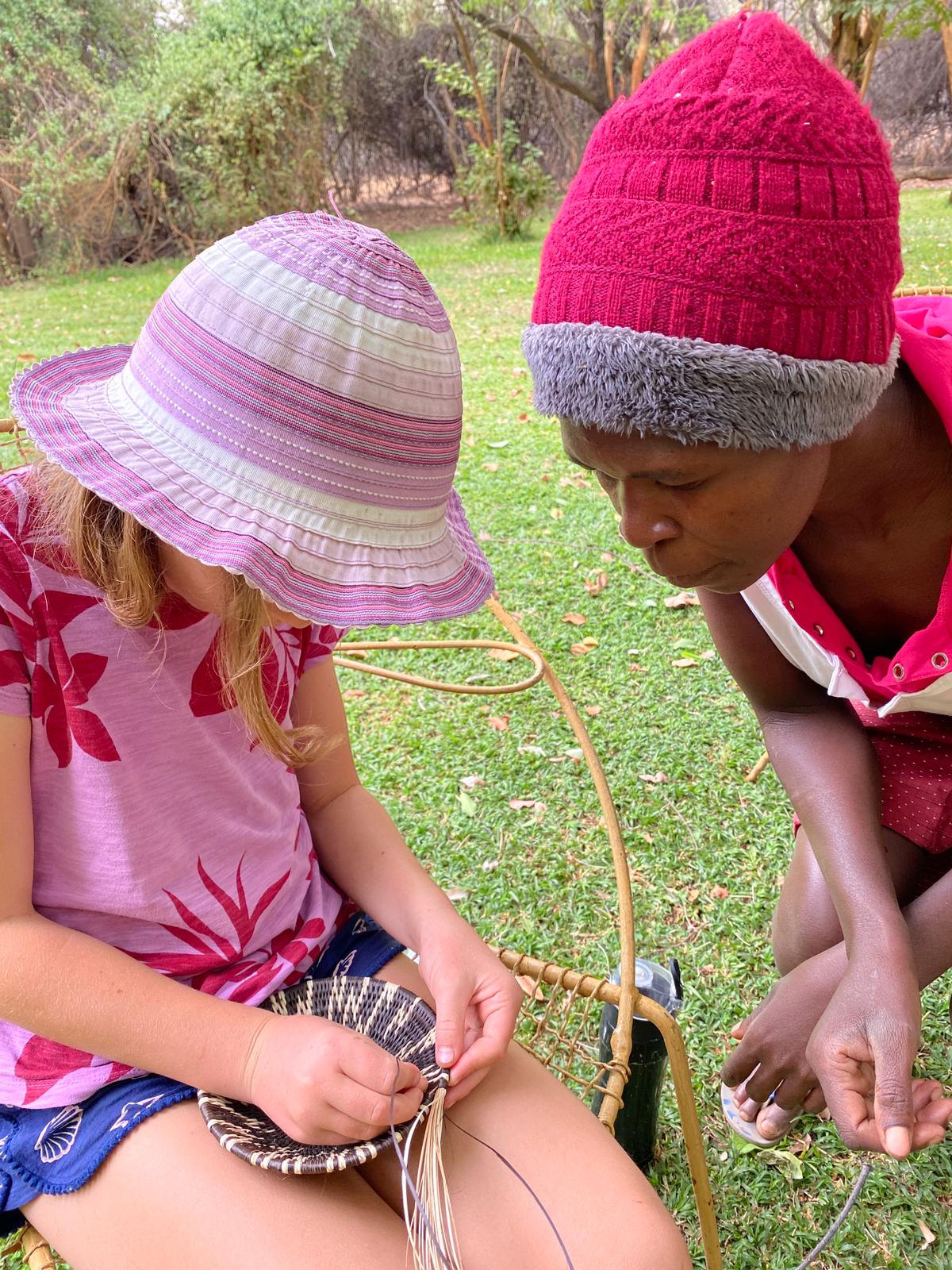 They seem to be getting the hang of it!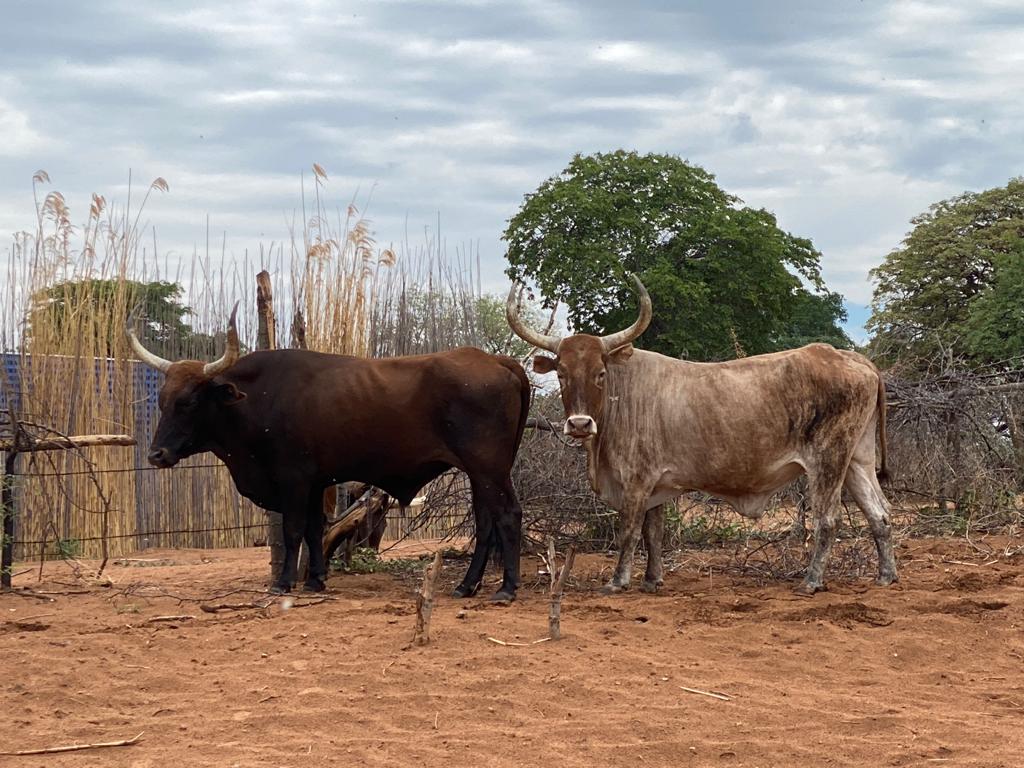 Nguni cows are raised by local farmers. Nguni cattle are indigenous to Southern Africa and are well adapted to the harsh, hot, dry climate. They are smaller than North American cattle and are used for milk and meat, and their strong hides are used in many applications. They are all excellent foragers and can survive with very little supplemental feed.