"Little Kulala" is an exquisite, luxury Safari Camp run by Wilderness Safaris. It is located along a dry riverbed in the Kulala Wilderness reserve in the Namib desert. There is a private road into an ecologically rich area called Soussuvlei. The camp has only been open for one week and everyone in the camp was in high spirits and happy to be hosting travelers again!
| | |
| --- | --- |
| | The Kulala Wilderness reserve hosts an abundance of desert-adapted wildlife such as springbok, gemsbok, spotted and brown hyena, and ostrich. Smaller creatures such as the bat-eared fox, black-backed jackal, porcupine and aardwolf can also be seen. |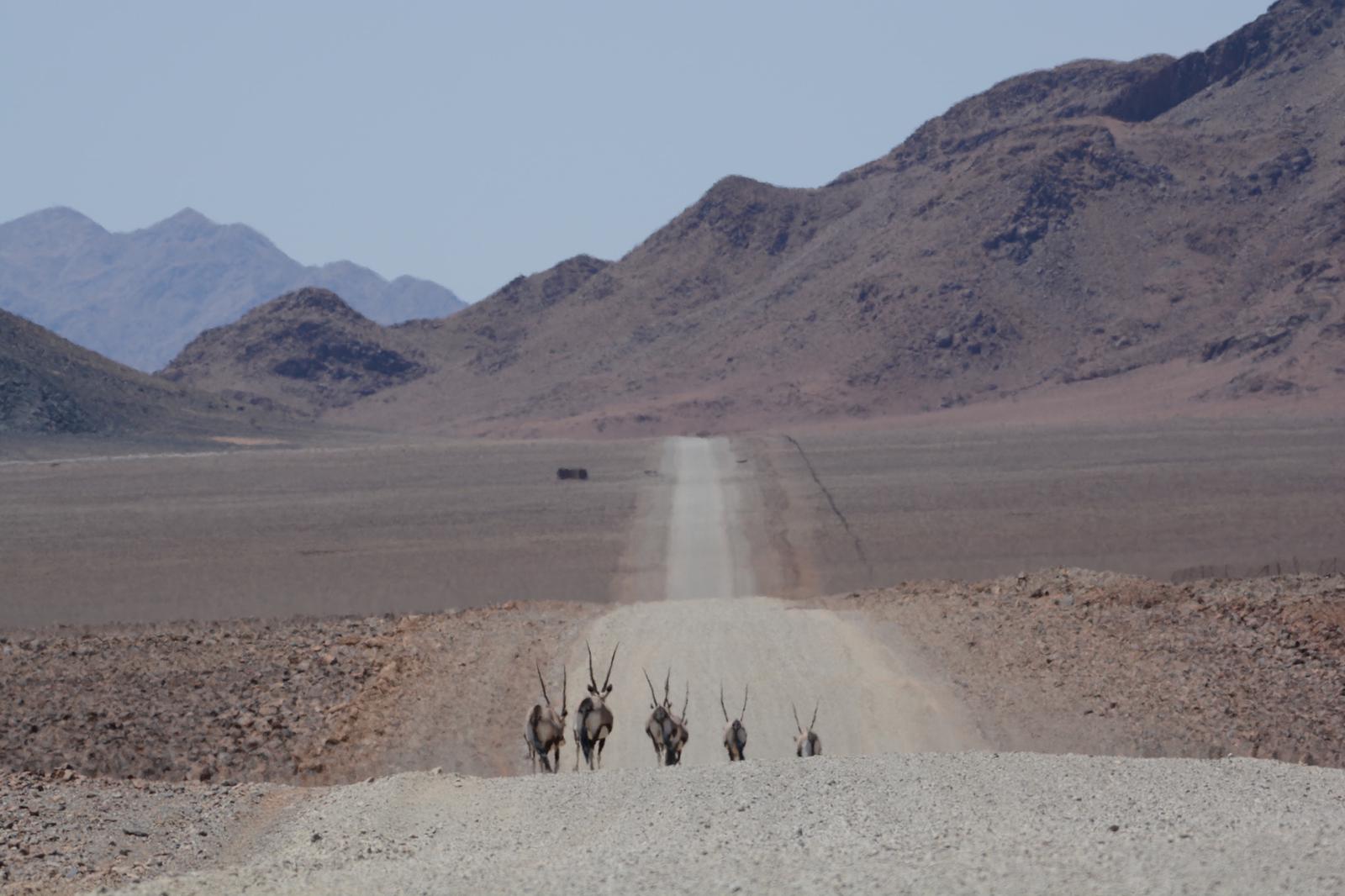 On their first nature drive the Martins saw Oryx (seen here walking on the road!), springbok, ostriches, a weavers nest and signs of a brown hyena.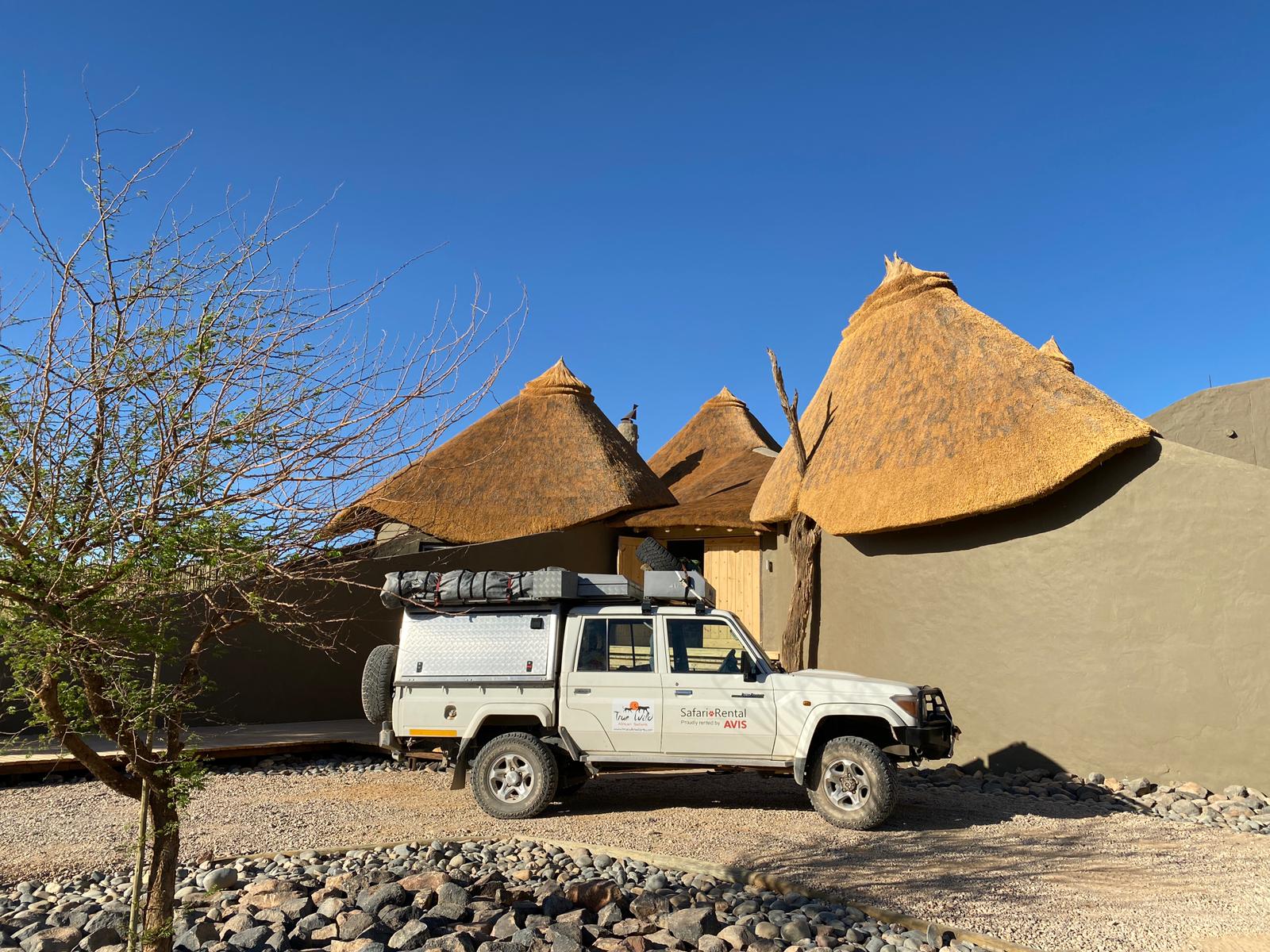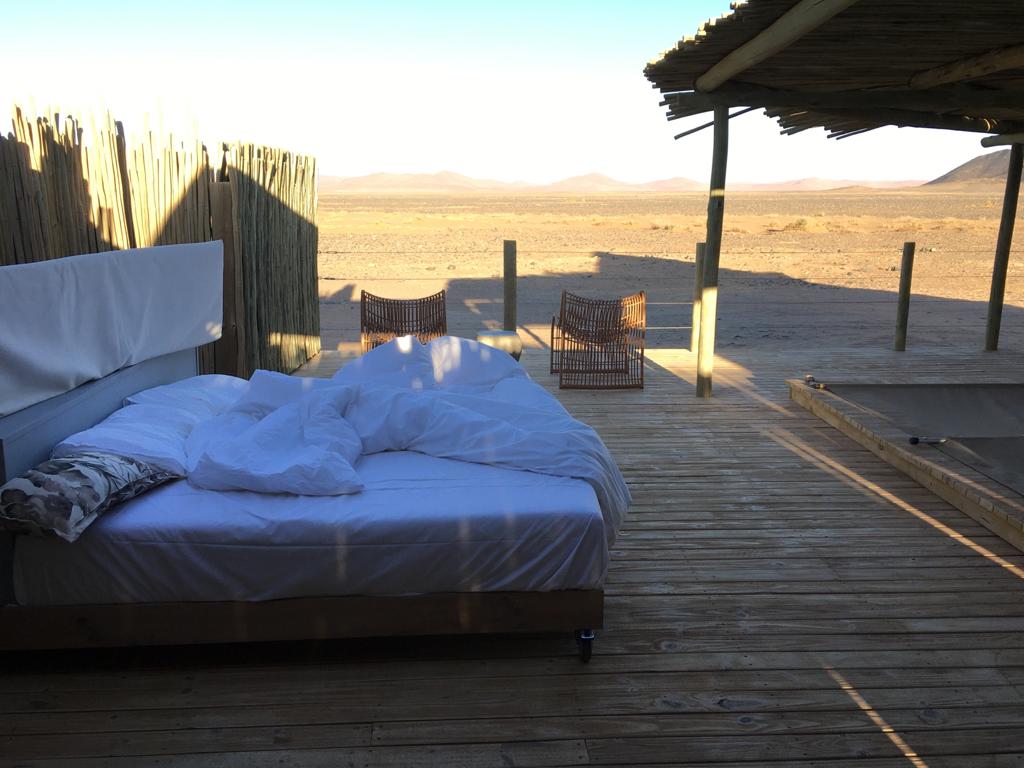 Each room at Little Kulala has an outdoor bed for afternoon naps to sleeping under the stars. There is also an outdoor plunge pool for each room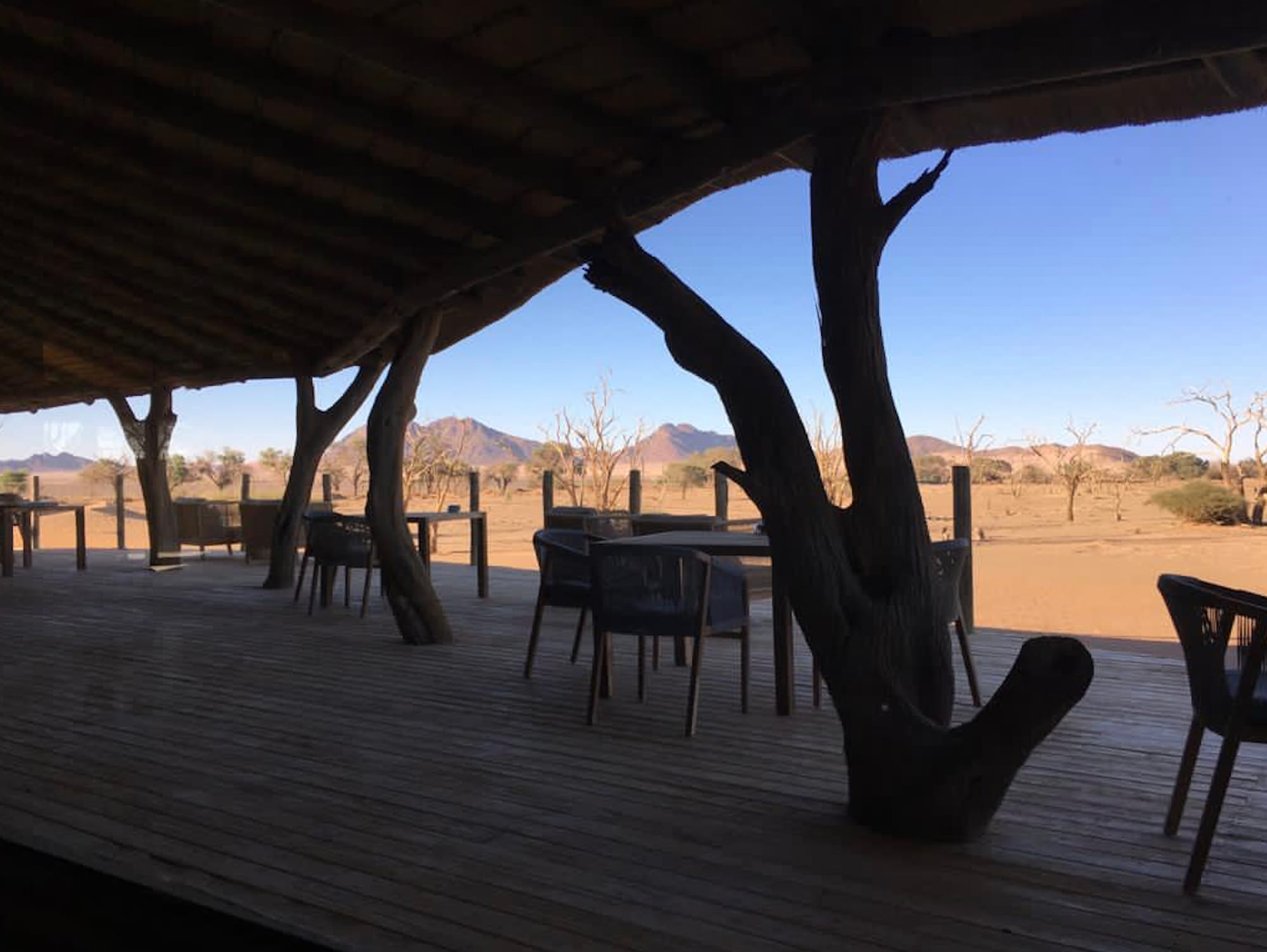 The dining area with a view out over the desert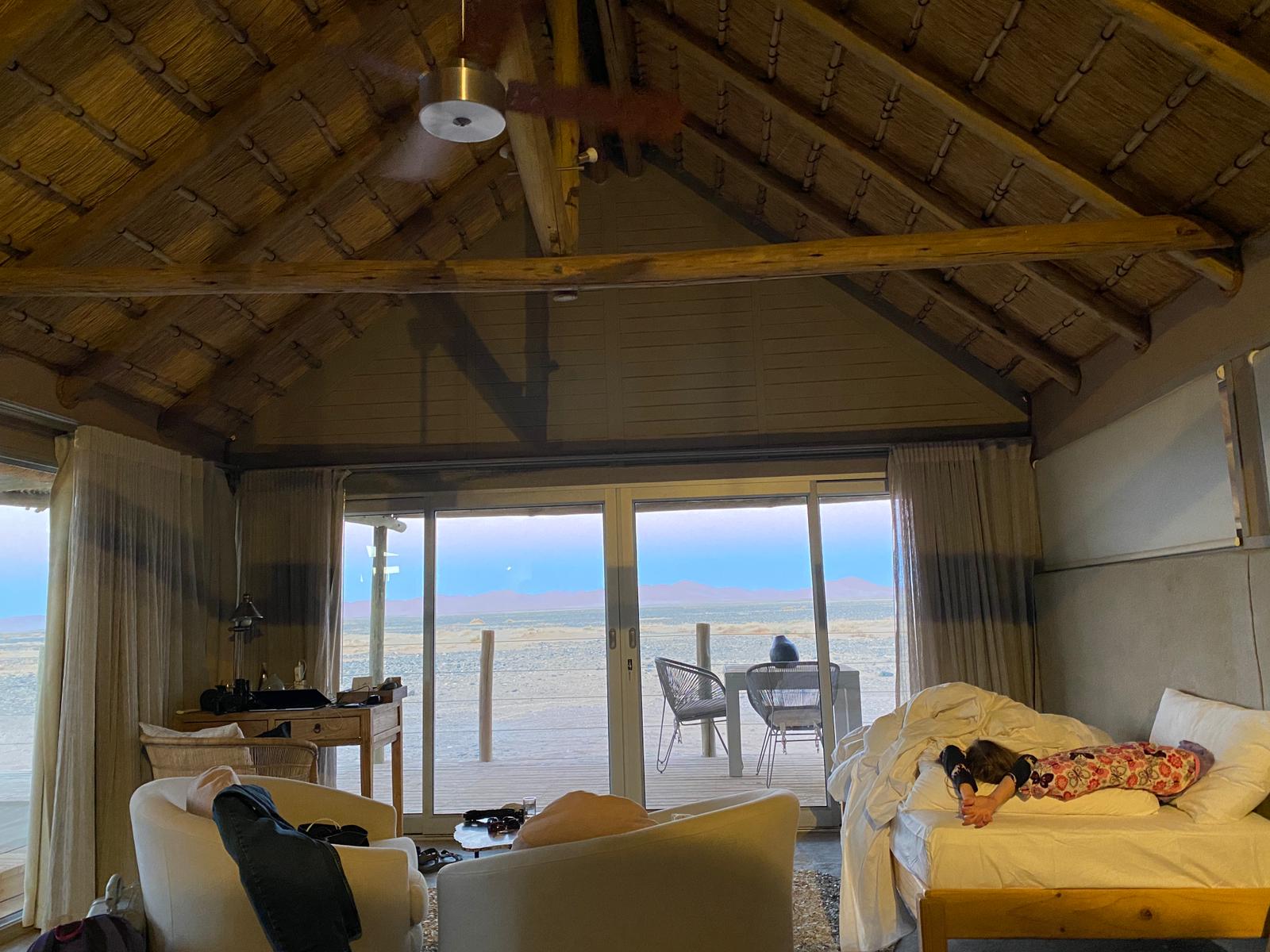 Ayla was ready for an afternoon nap on the first day!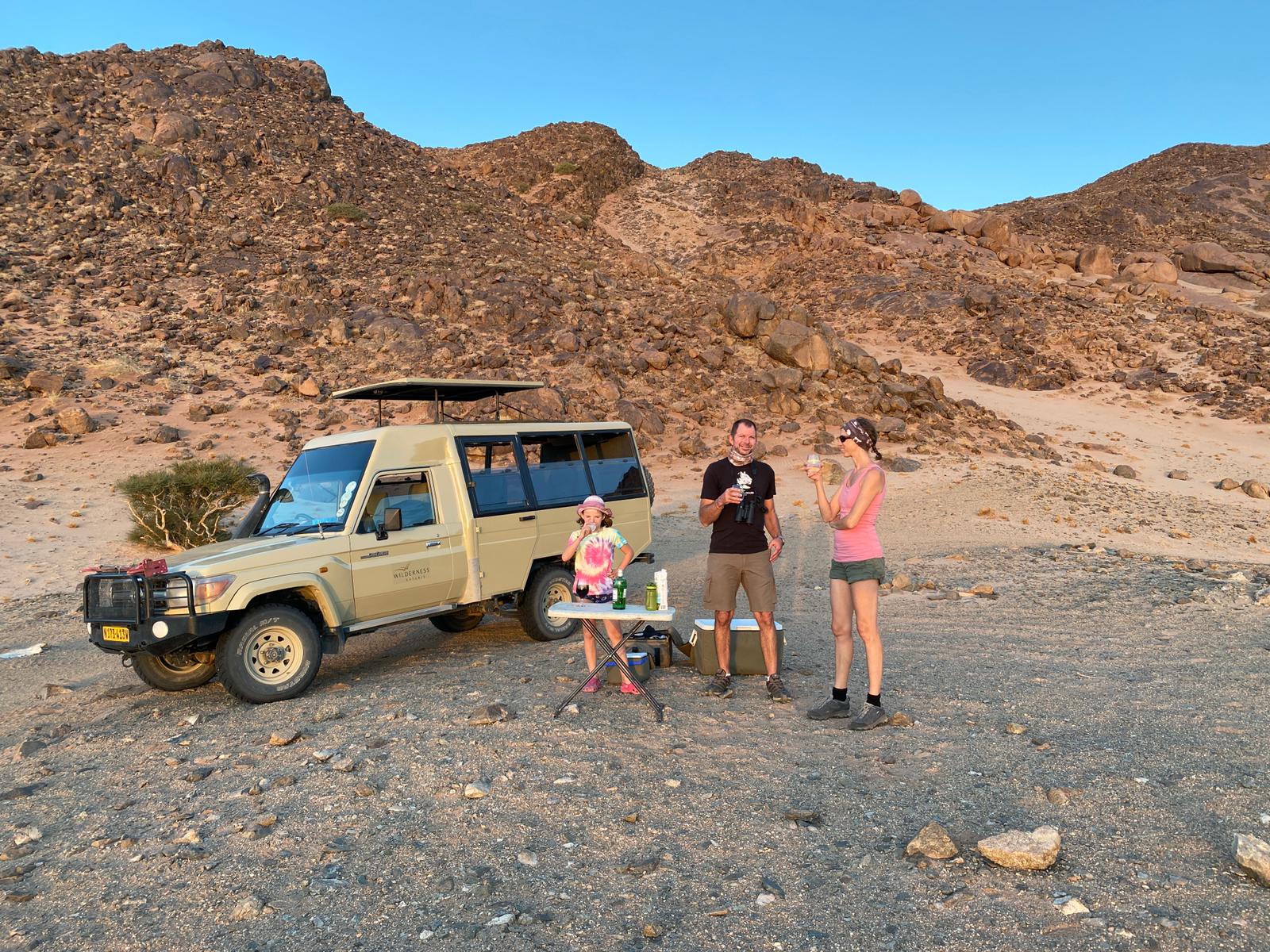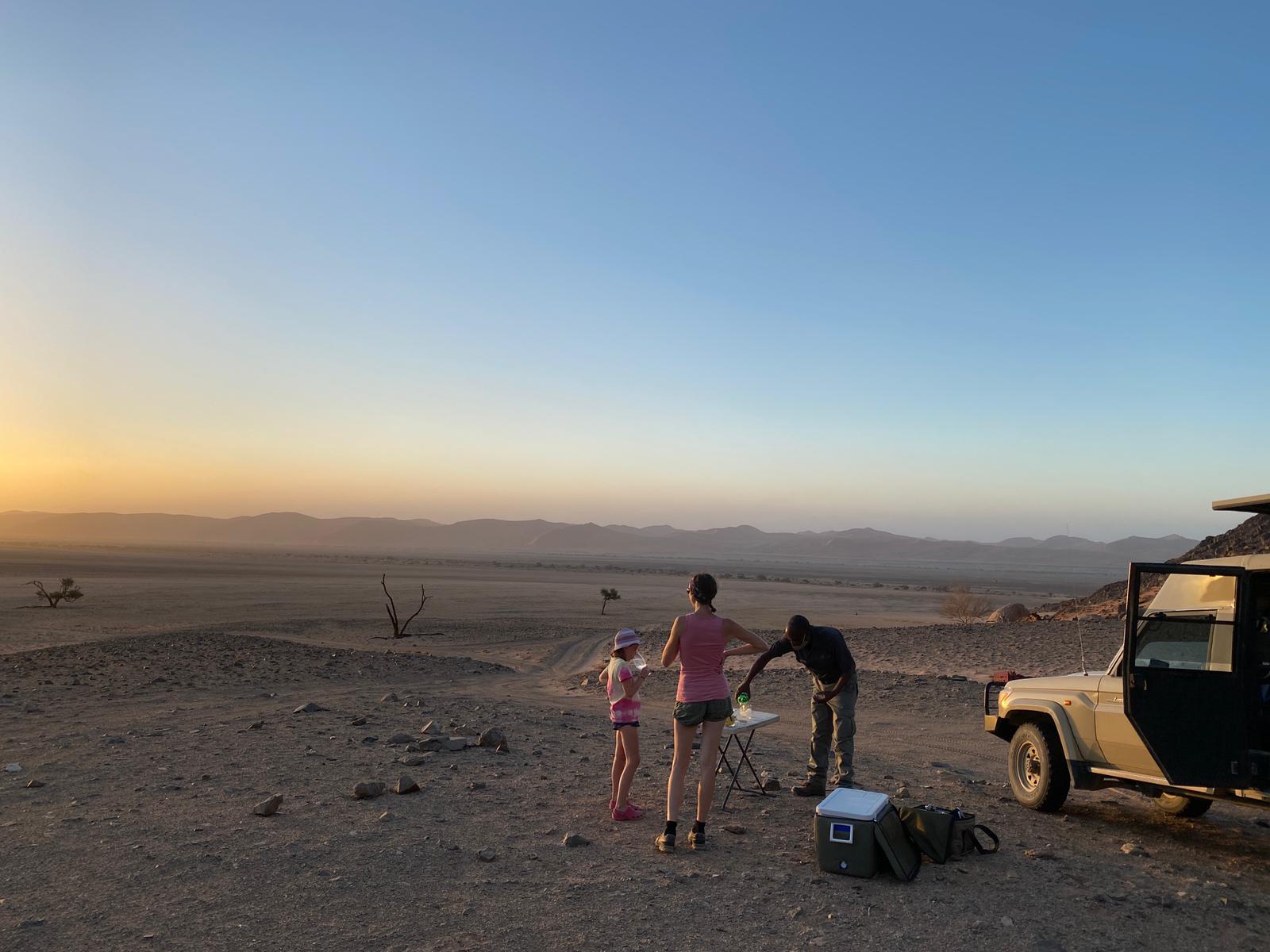 Sundowners on the first evening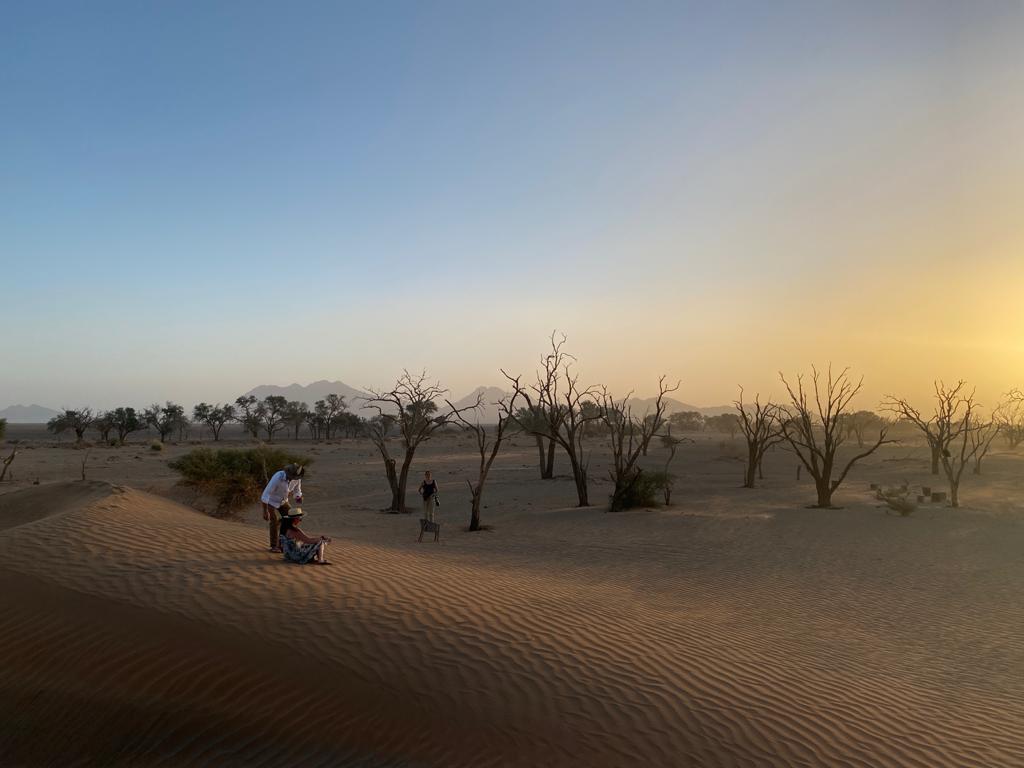 Guests enjoying the sunset!