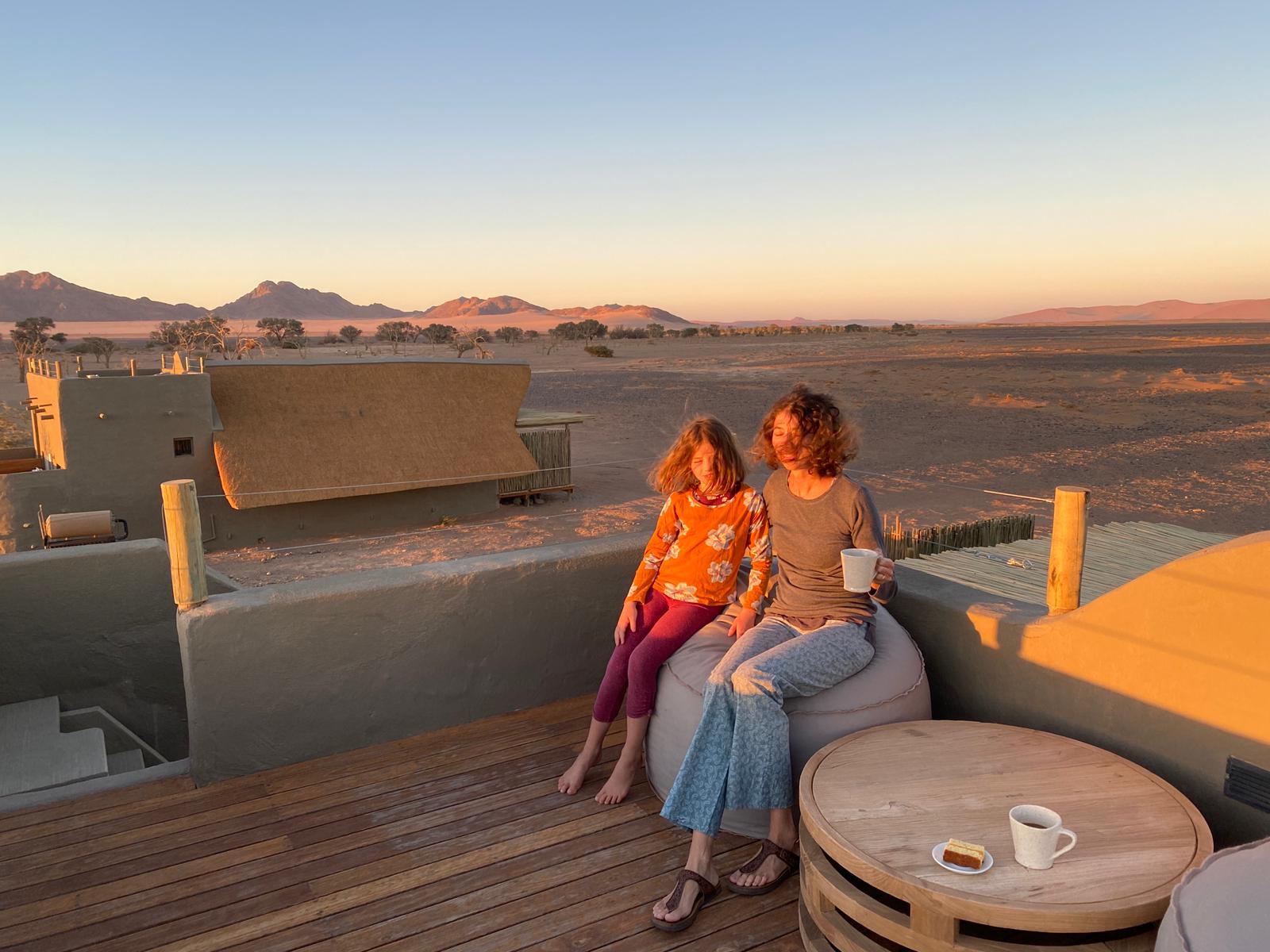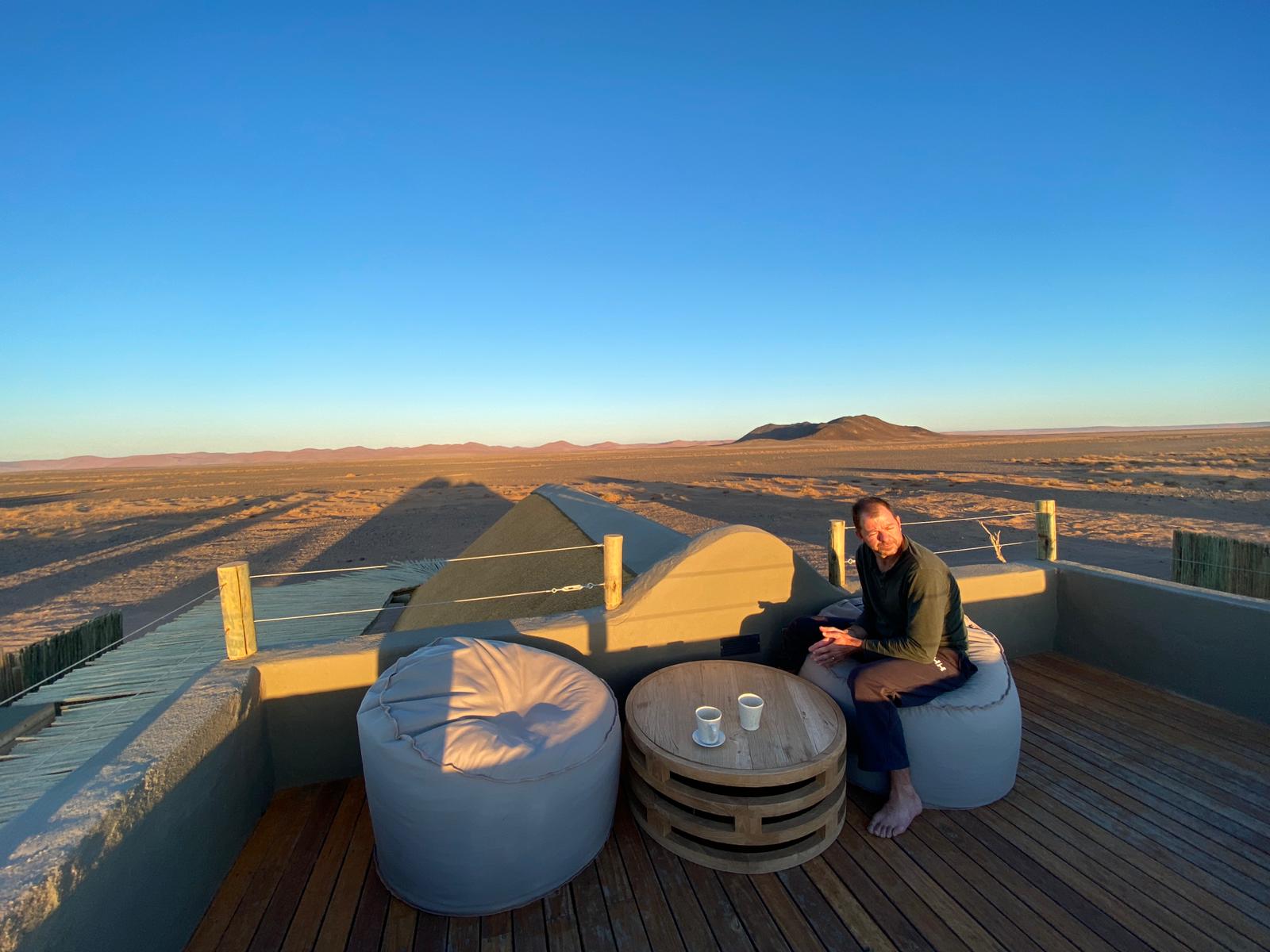 Morning coffee on the rooftop deck. Not a bad view!
The Sossusvlei (which roughly translated means "dead-end marsh") area is home to some of the highest sand dunes in the world. Today the Martins head out to the dunes with the goal of climbing the highest one.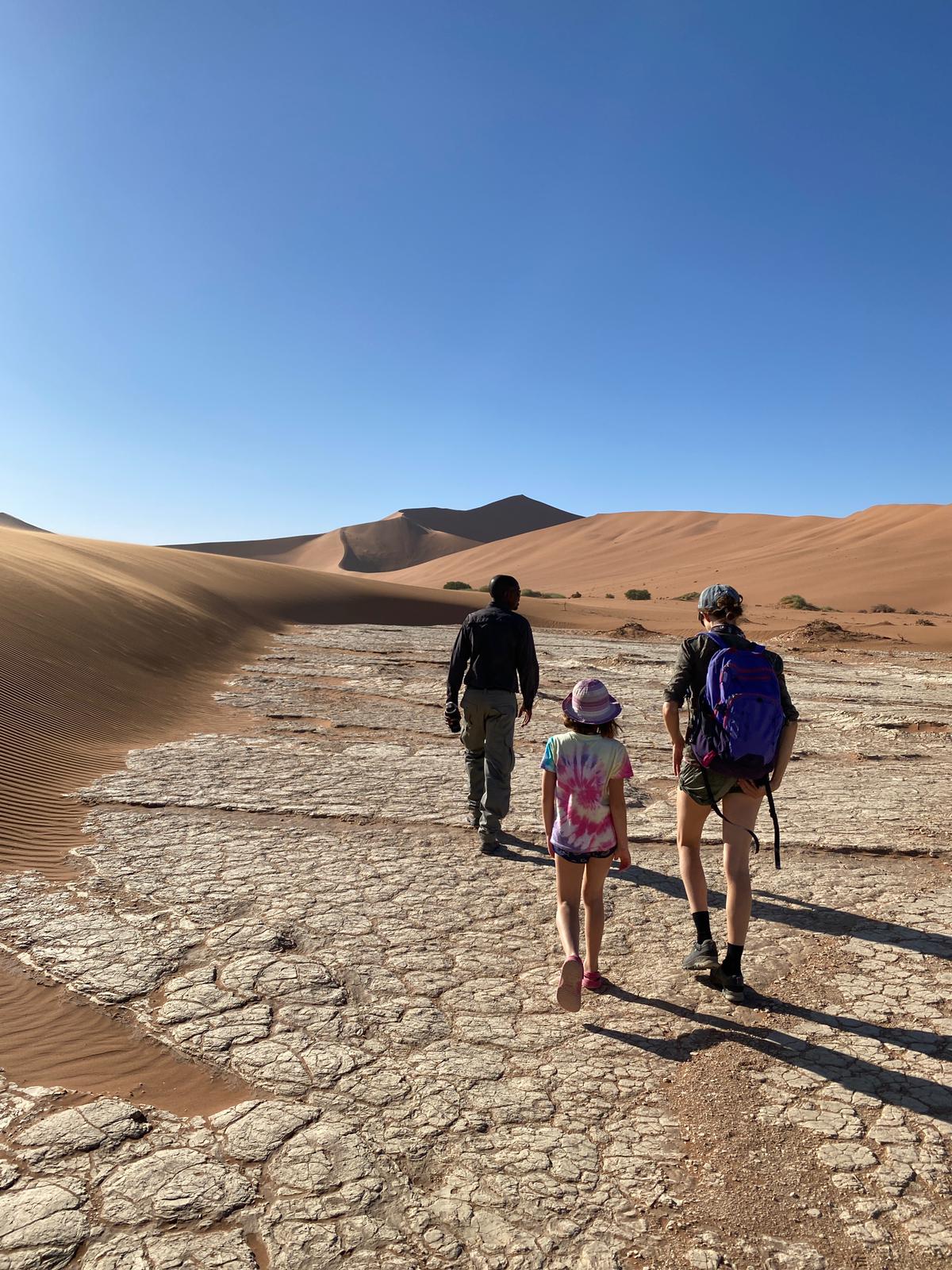 Walking out to the dunes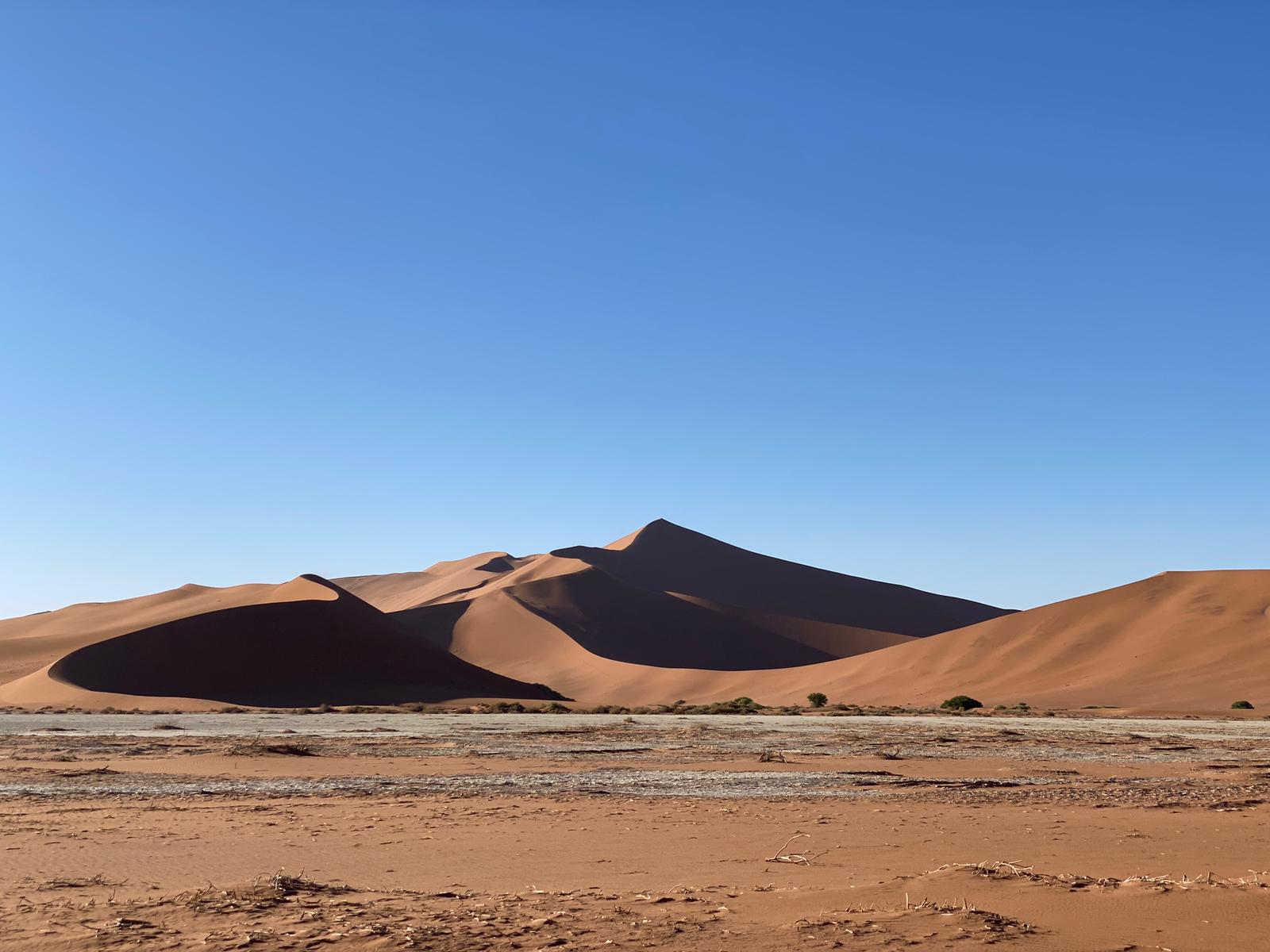 This is the highest and most famous dune in the area. It is called "Big Daddy." (And yes, there is a slightly smaller dune called "Big Mama!"). Big Daddy is 325 meters high (a little over 1,000 feet), making it one of the tallest sand dunes in the world.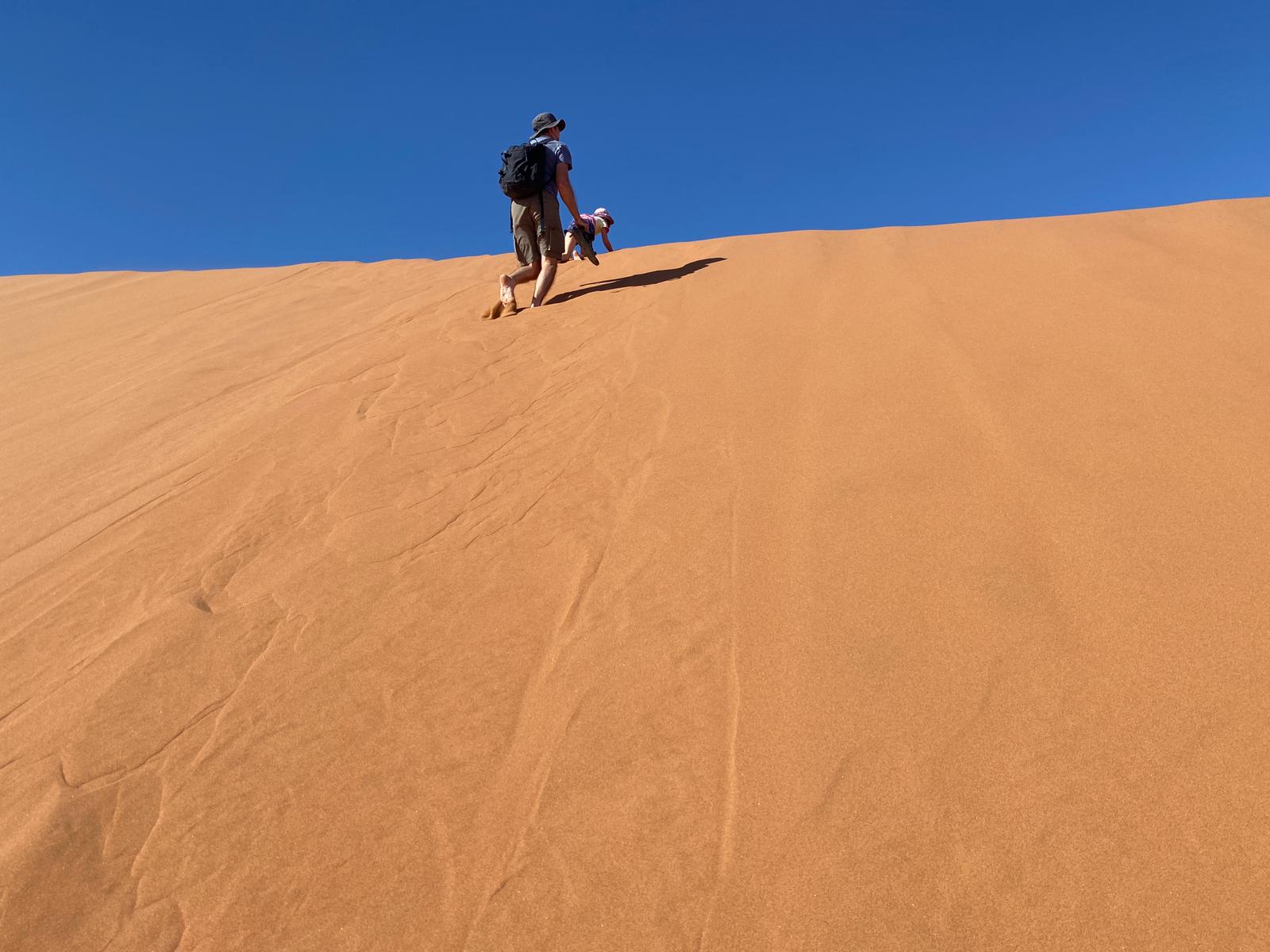 Climbing Big Daddy was tough. Quinton said that it was a good workout for the calf muscles!
Descending was far more fun! The sand looks like liquid here
Ayla found an even easier way down!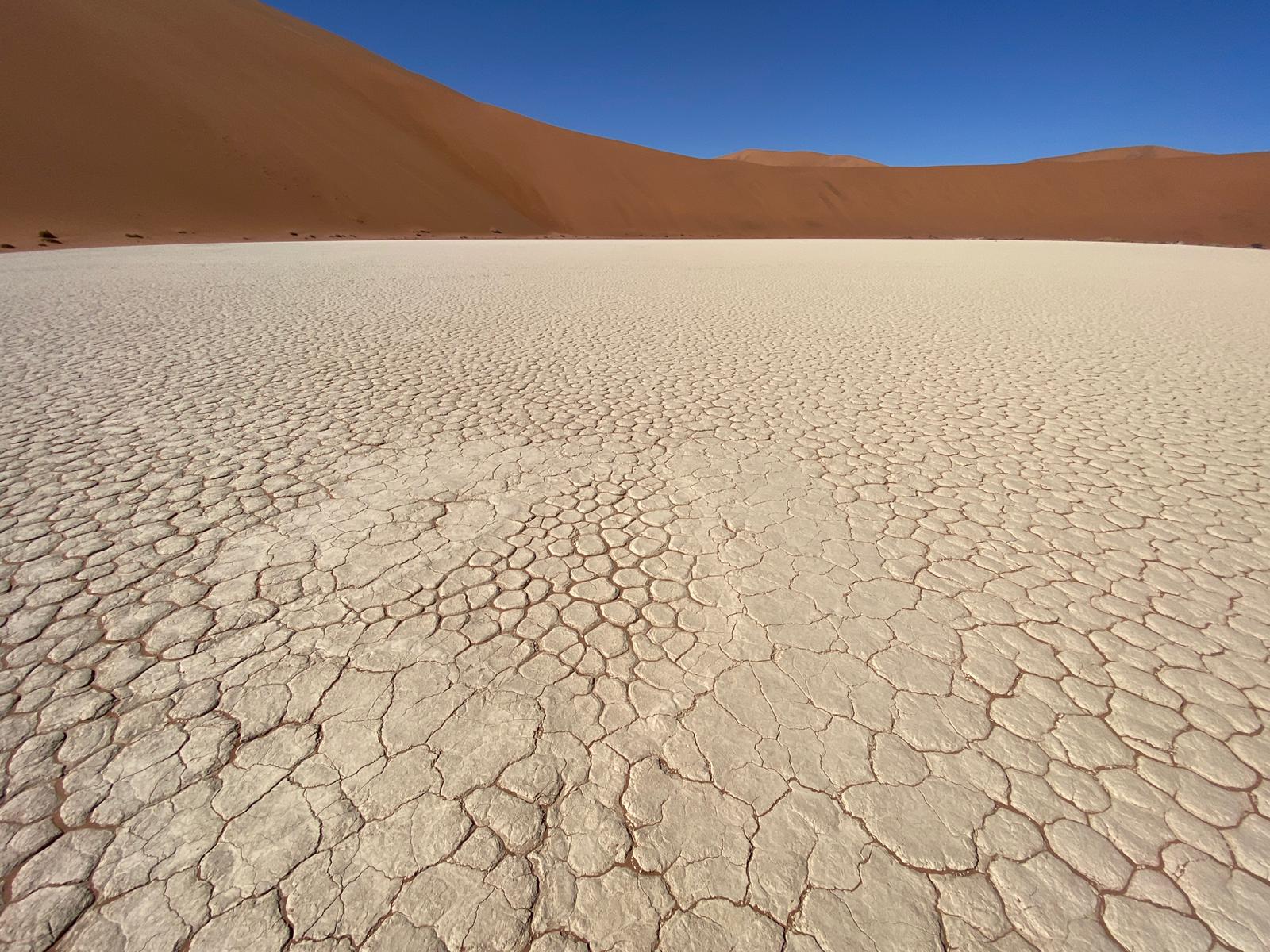 After descending Big Daddy, the group arrived at an area called "Deadvlei" which is a white clay pan that was formed after a local river flooded many hundred of years ago. Today the area receives very little rainfall.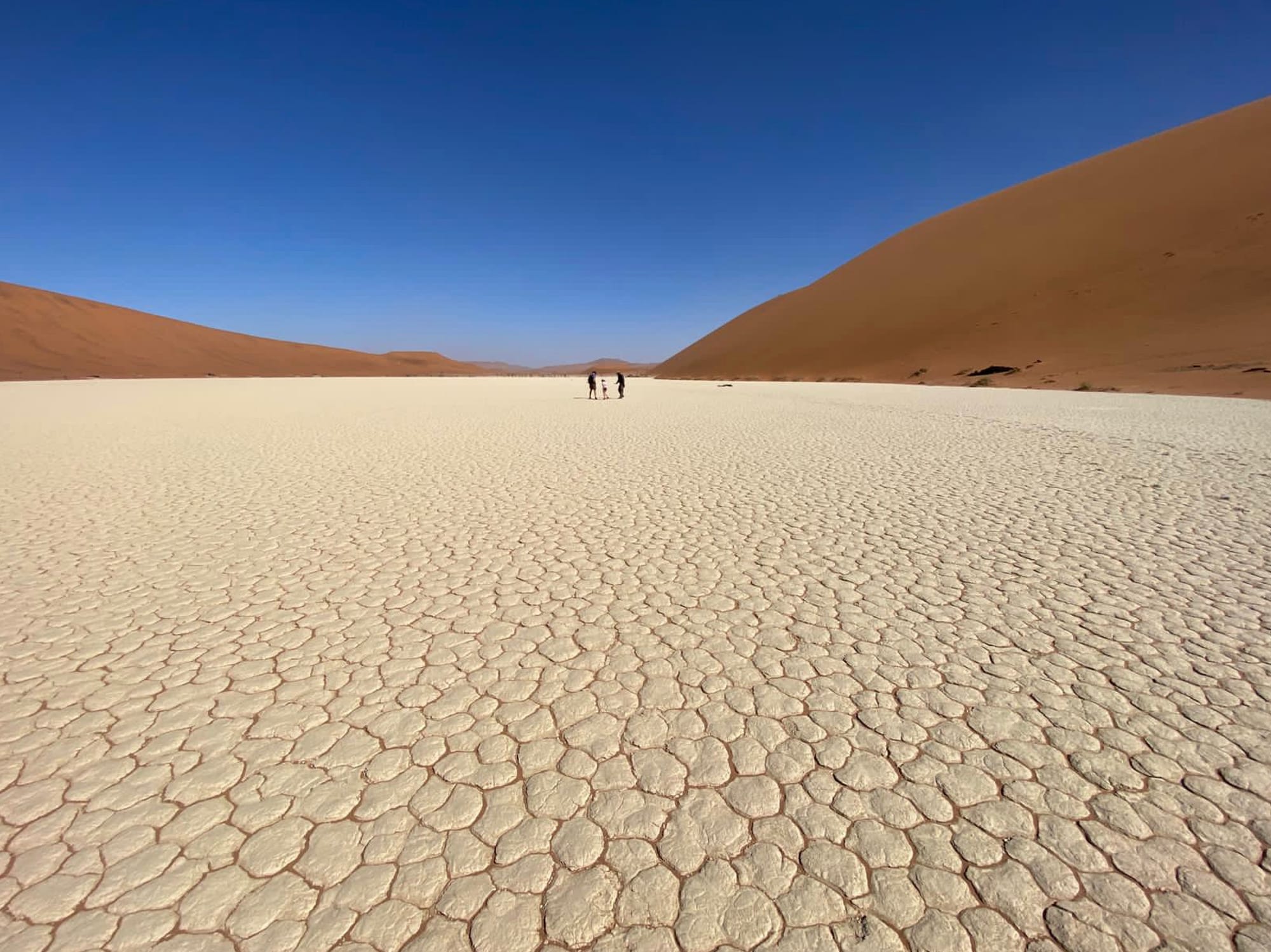 This photograph shows how vast and barren this area is!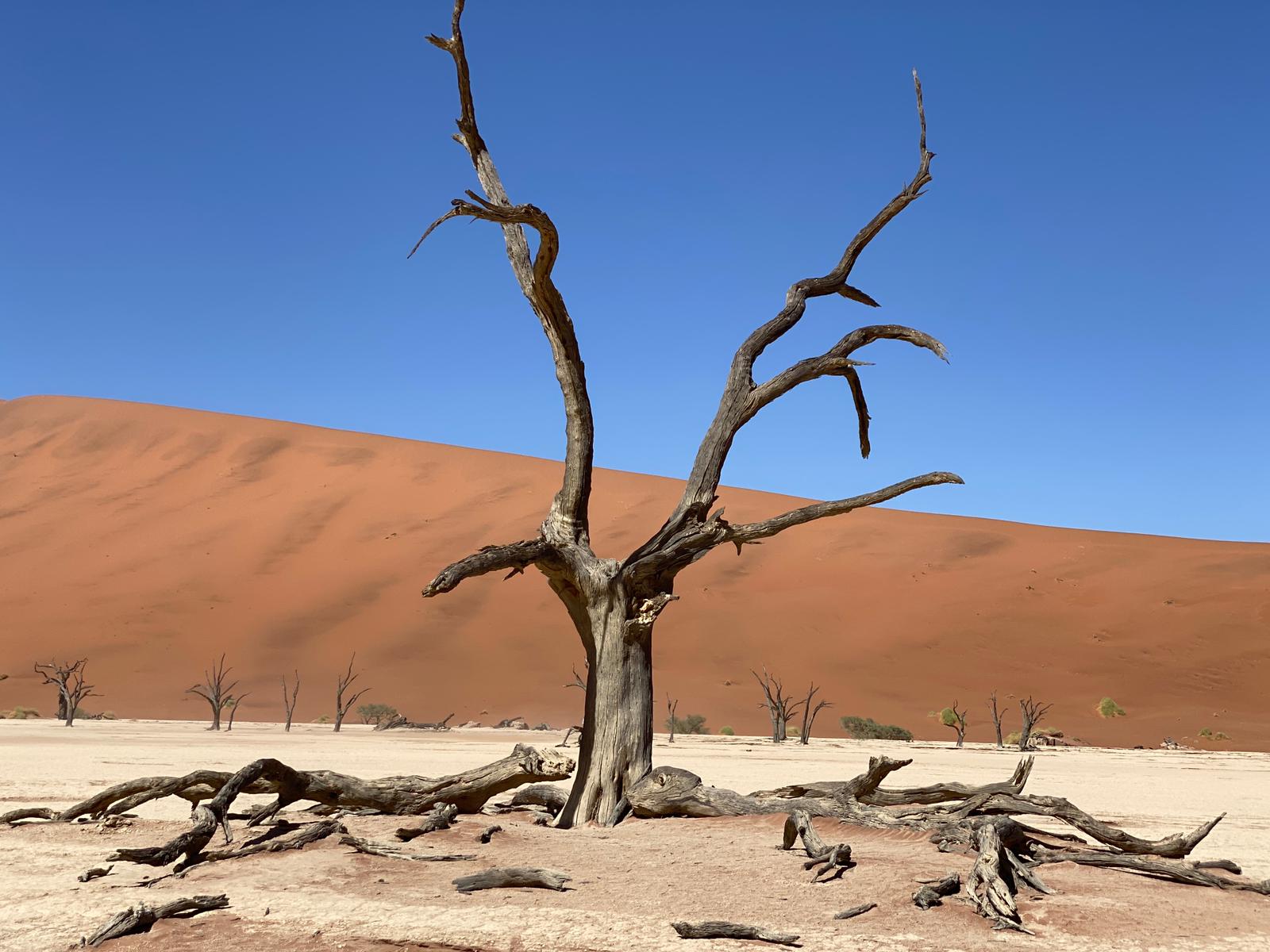 There are many long-dead Camel Thorn trees 'rooted' in the Vlei. Some of these trees have stood for 750 years!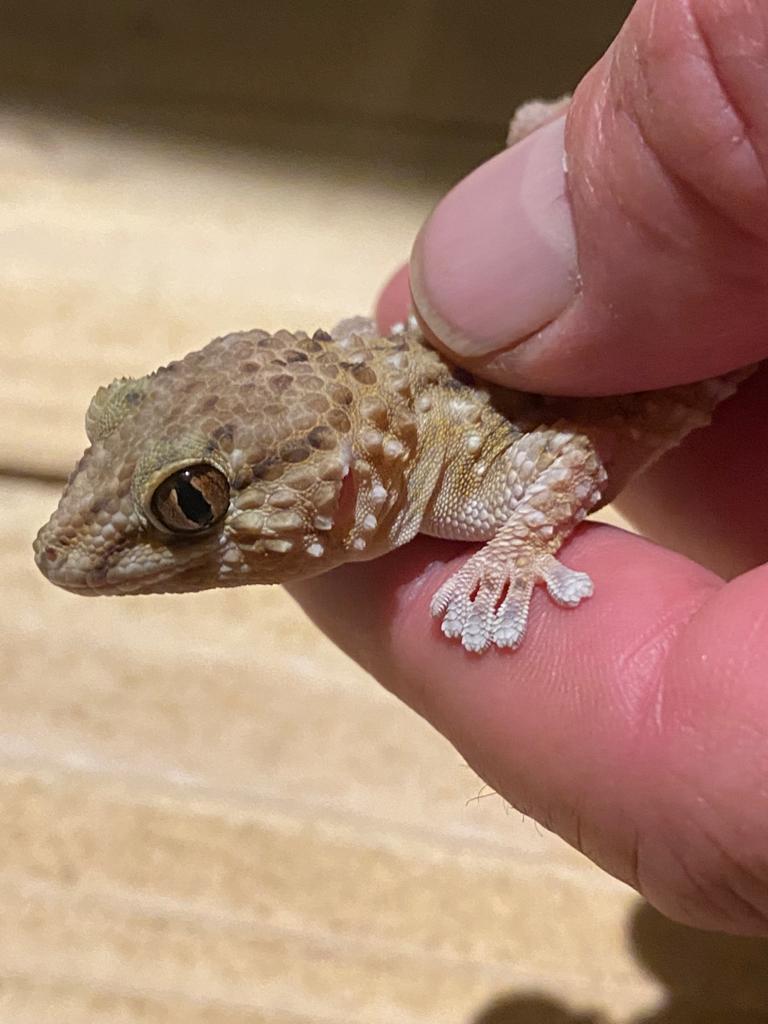 A Sossusvlei Gecko