After leaving South Africa and crossing the border into Namibia, the Martins' first destination is a farm in an area called Tirasberg. The area is surrounded by the Tiras mountains and is very wild. Quinton and Liz chose a quiet, uninhabited campsite deep in a canyon surrounded by orange cliffs and boulders.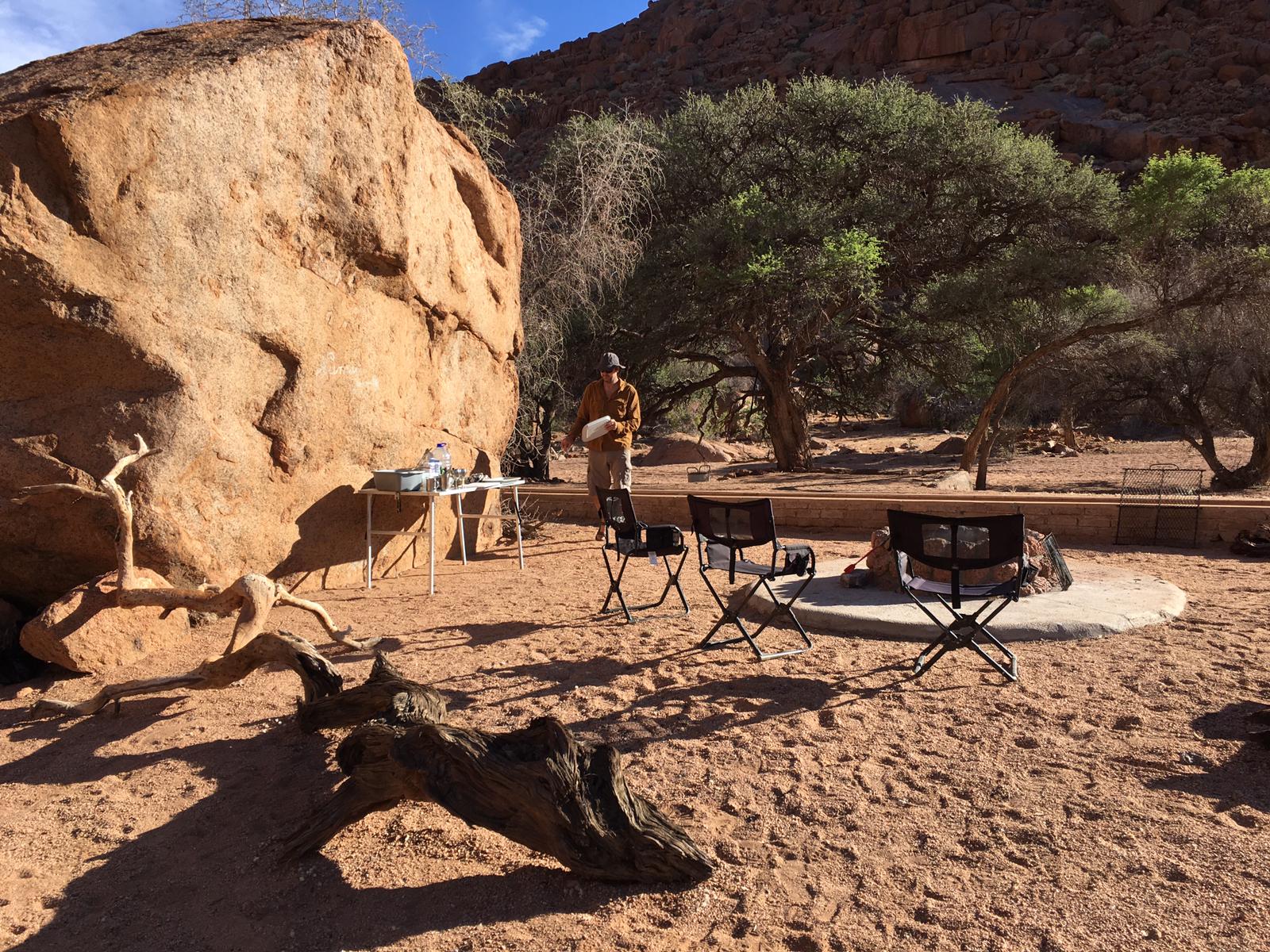 The farm in Tirasberg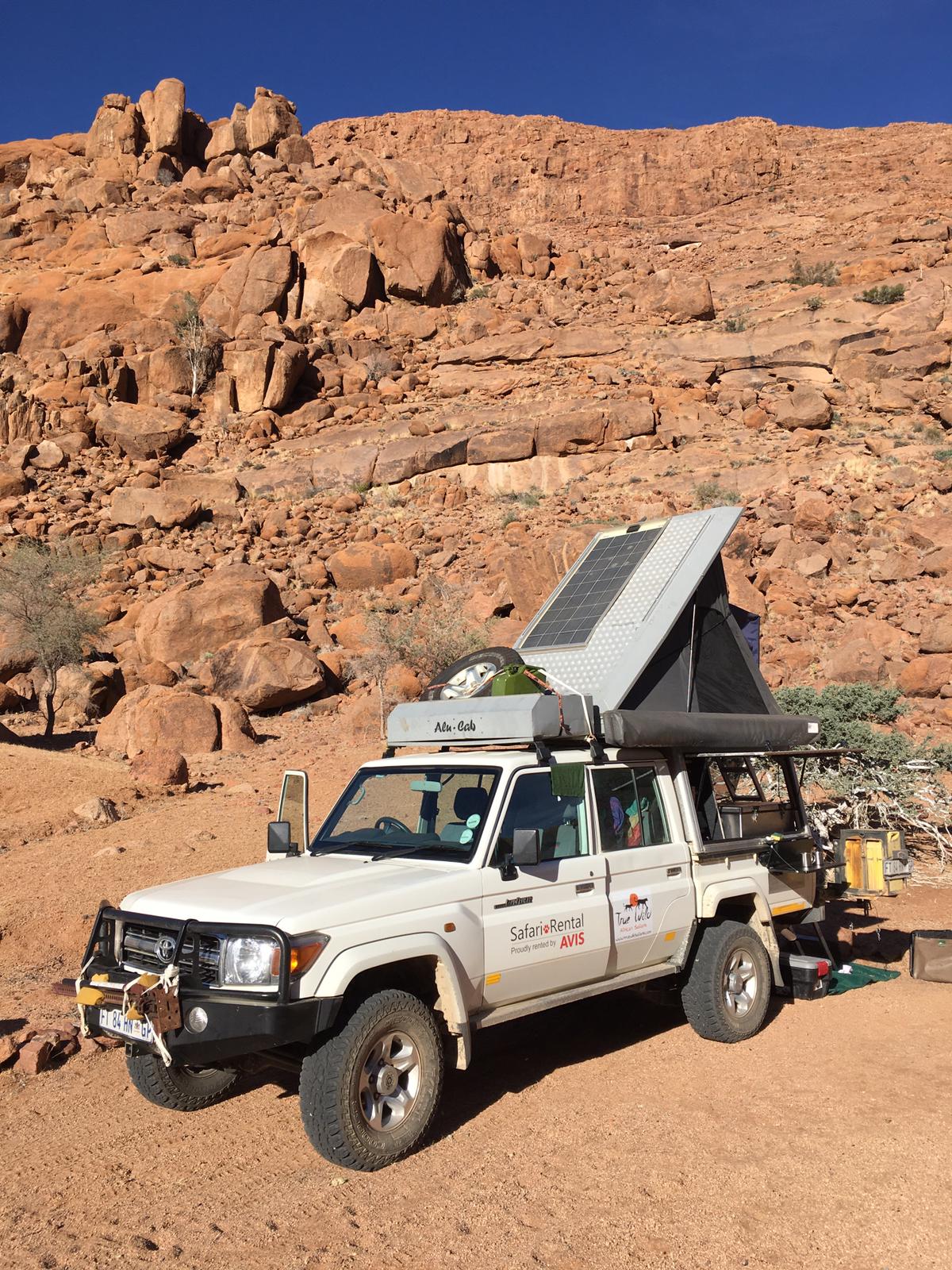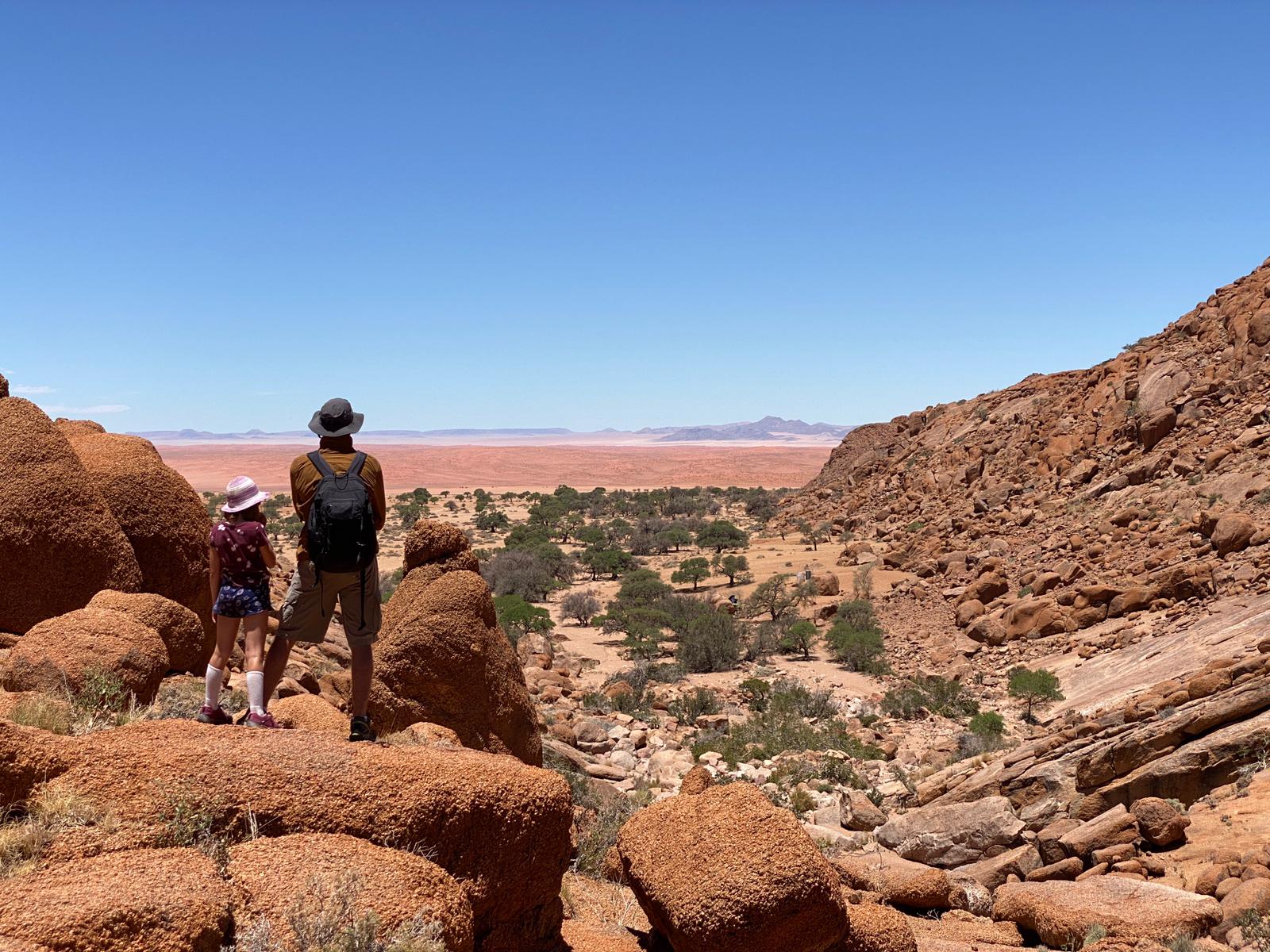 Quinton and Ayla looking over the valley
The few plants that live here have extraordinary strategies for survival...
This is a 'Quiver' Tree (a kind of Aloe). The San Bushmen used to make quivers for their arrows out of the hollow branches.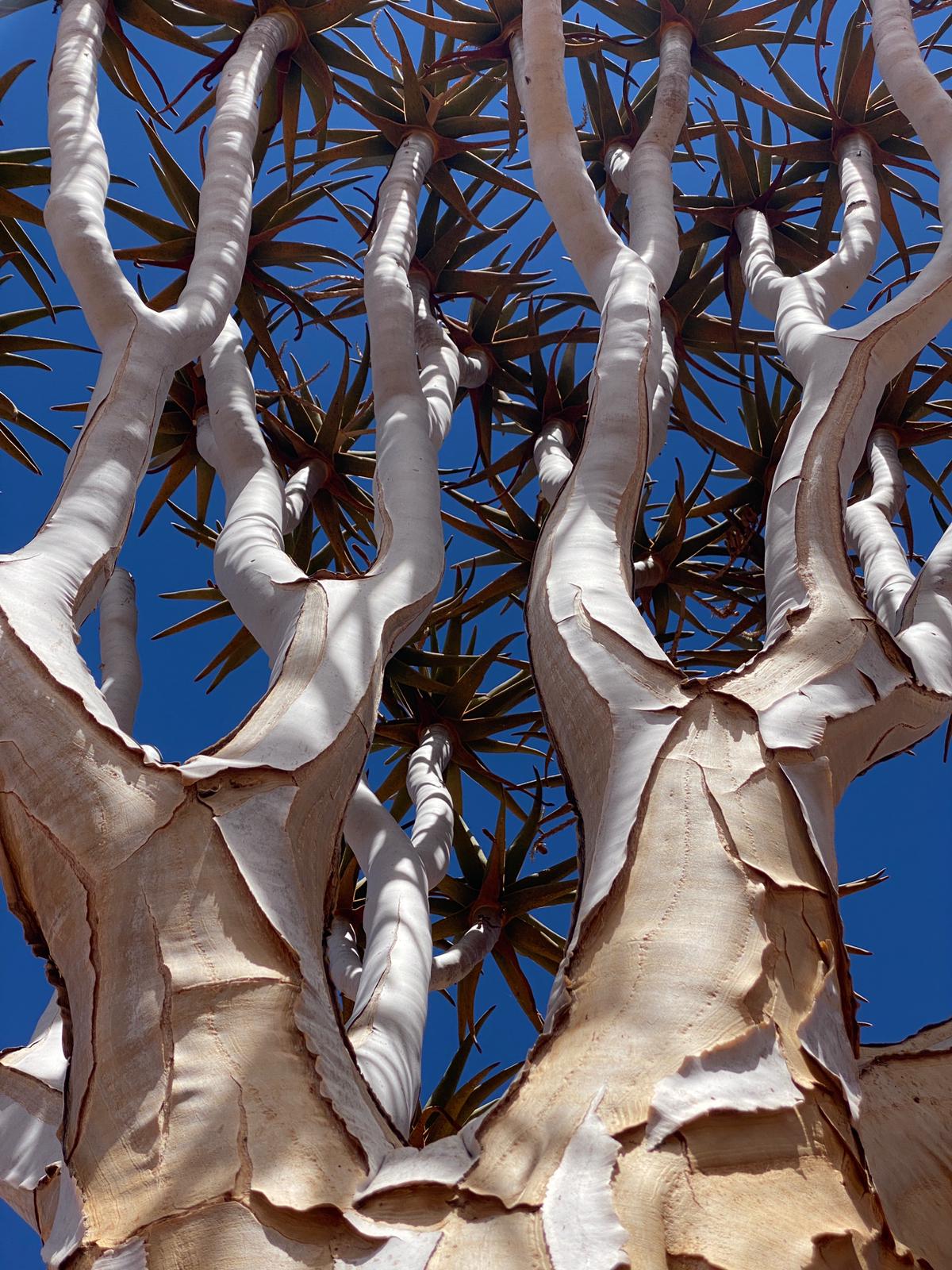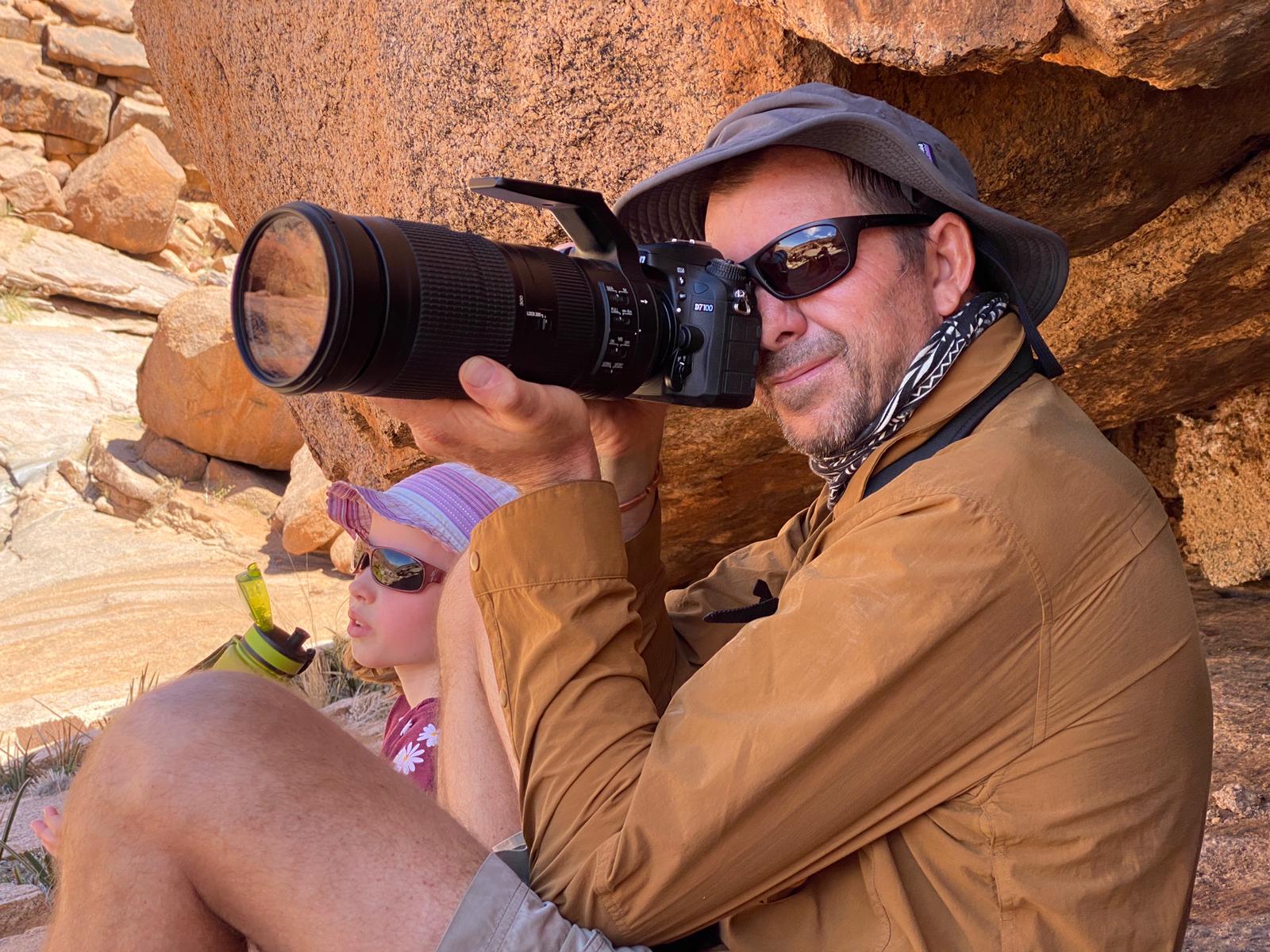 Quinton with his 500mm lens!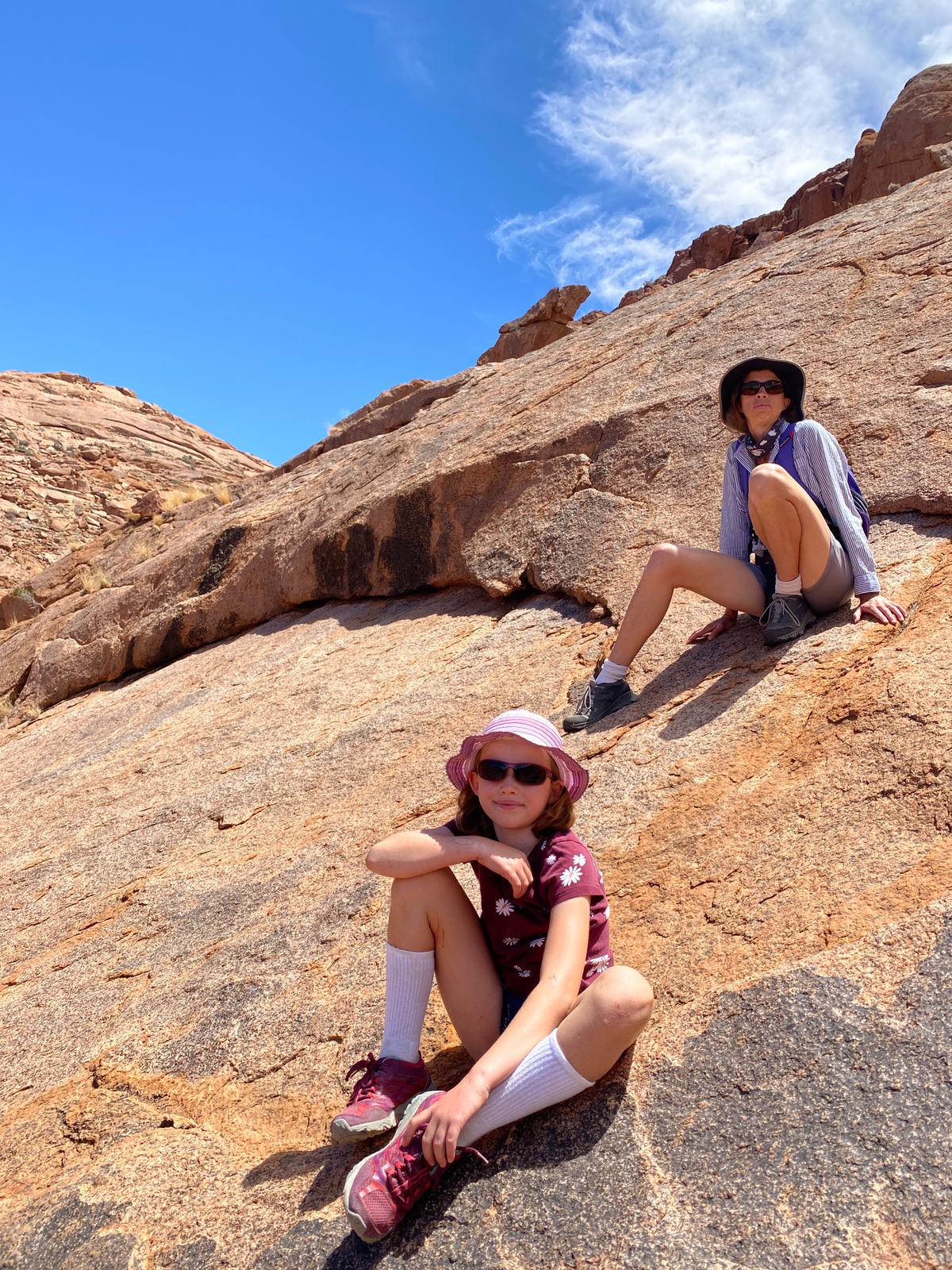 Liz and Ayla taking in the view from a perch on a rock face
After exploring the canyon, the family moved across to the sand dunes... where Ayla got her first experience of 'desert dunes.' You can get a sense of the vast landscape here!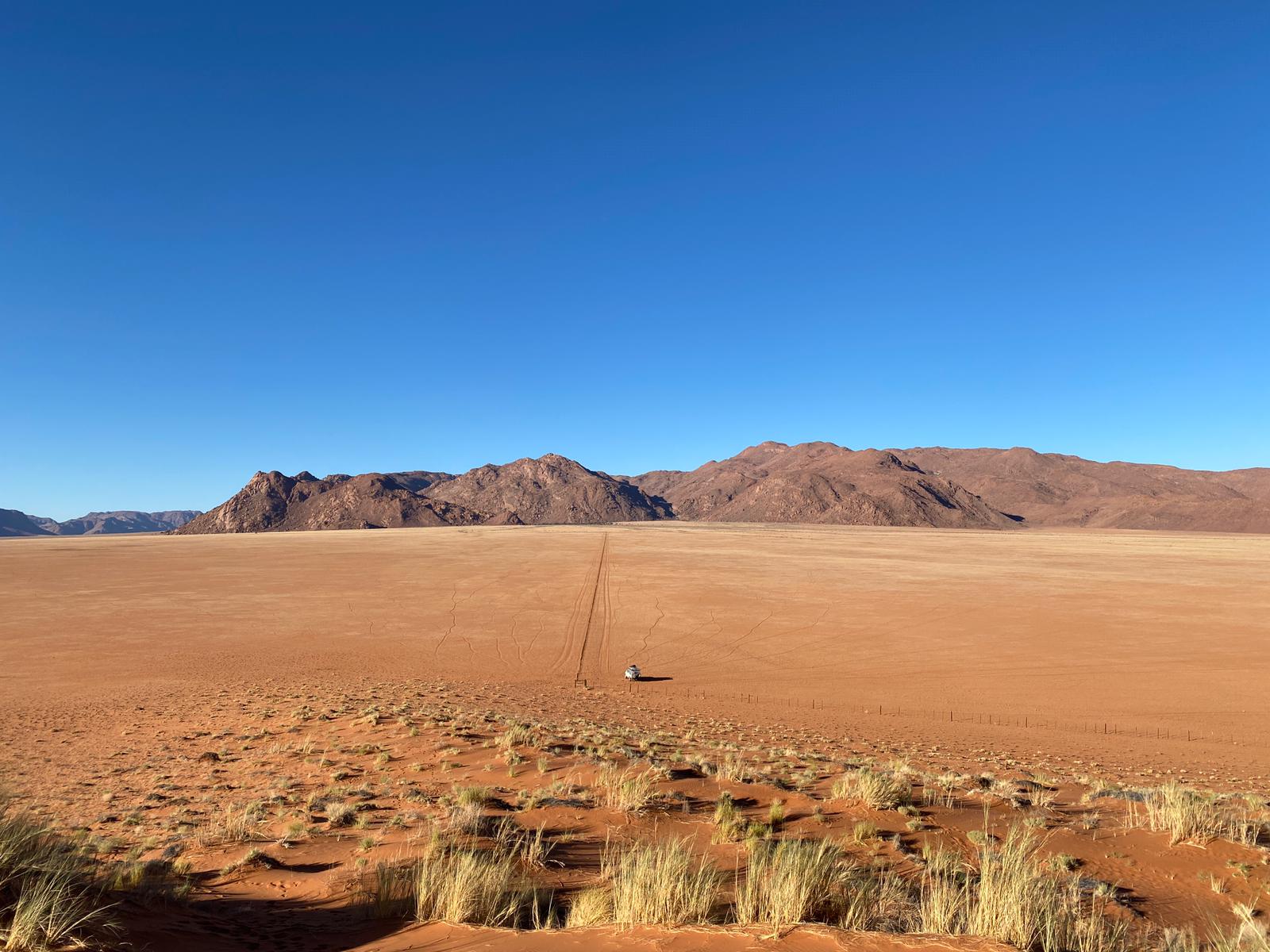 This view amplifies the sense of isolation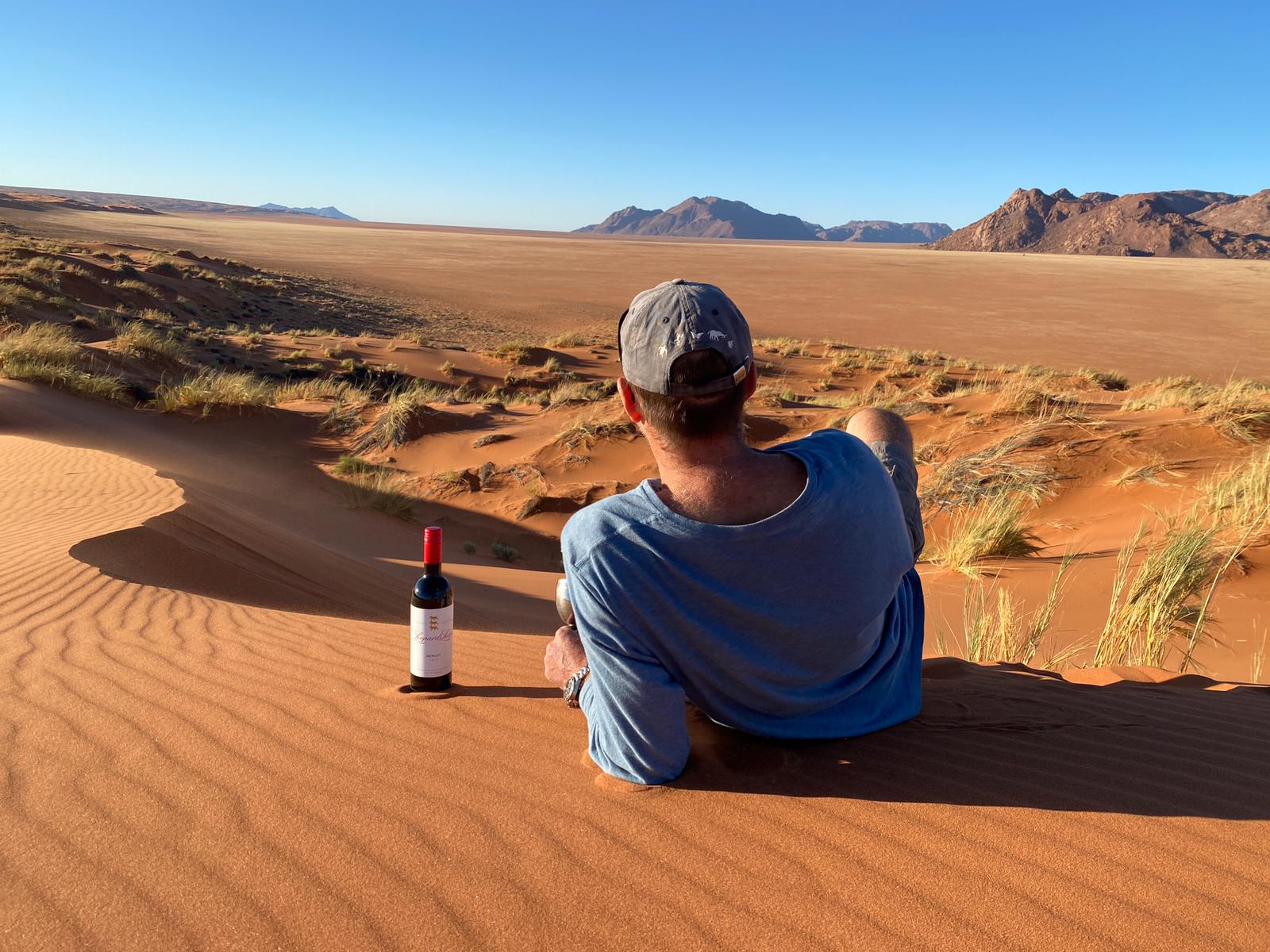 Quinton is preparing to enjoy a bottle of Leopard's Leap Merlot, gifted by winemaker Eugene Van Zyl, who is a long time sponsor of the Cape Leopard Trust conservation organization that Quinton founded.