Quinton, Liz and Ayla's first stop is in Cape Town, right at the Southern tip of Africa. It is a beautiful city where Liz and I (Neil) grew up, where Quinton worked, and where Ayla was born. The travelers are staying in a small, secluded village outside of Cape Town called "Clovelly." Clovelly is on the southern coast and faces an immense, 20-mile wide Bay called "False Bay." (named because early explorers often confused it with another Bay to the north). Clovelly is surrounded by a wetland nature preserve and is home to many species of birds.

Ayla looking out over the village of Clovelly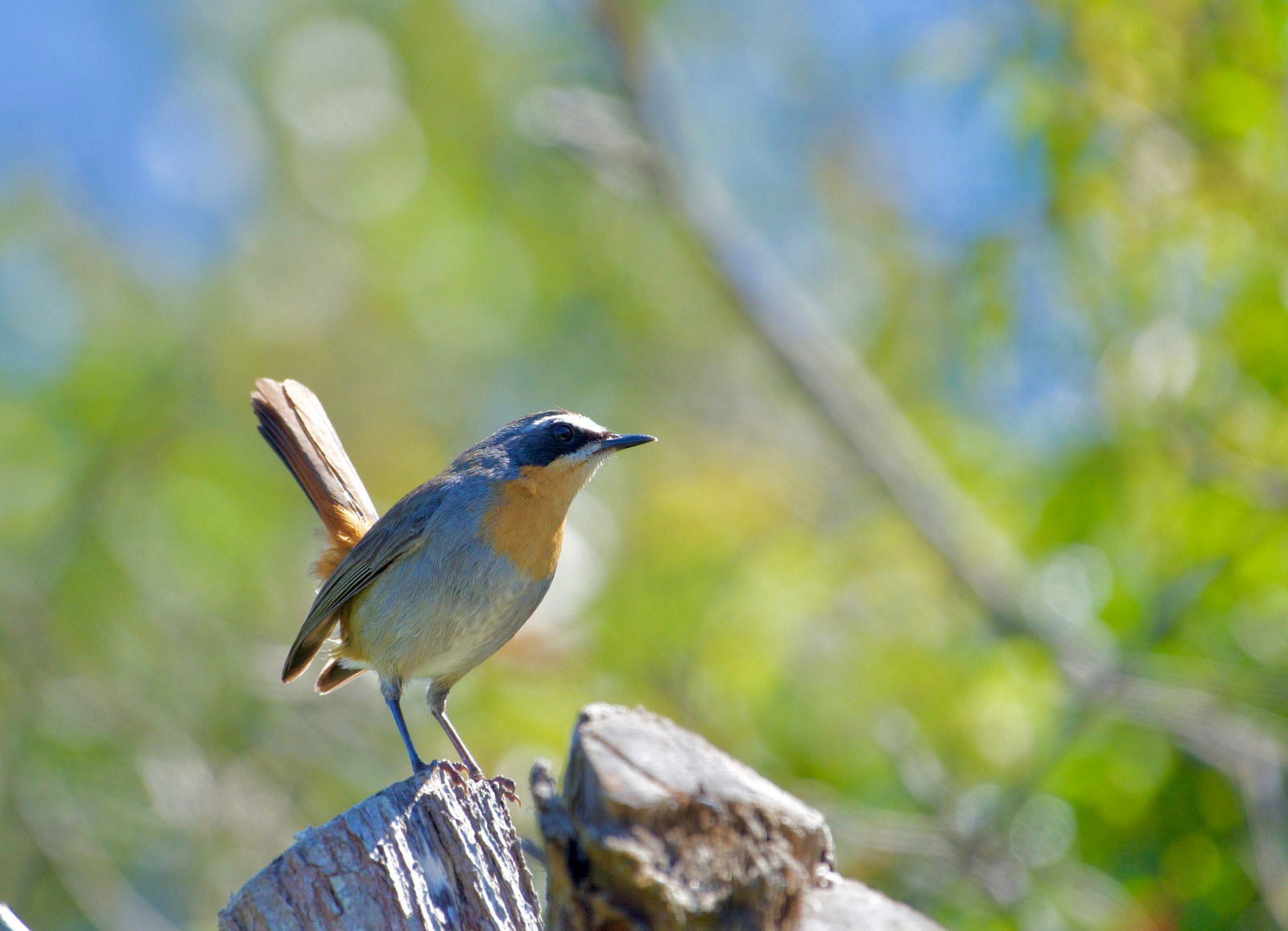 First wildlife sighting! This is a Cape robin-chat, a member of the "Old World flycatcher" family
Behind their accommodation is a nature trail that runs through the "Fynbos." Fynbos is an Afrikaans word that literally means "fine-leaved plants." The Fynbos is a vegetation belt that covers a large area of the Cape Province and is a unique ecosystem known for its exceptional degree of biodiversity.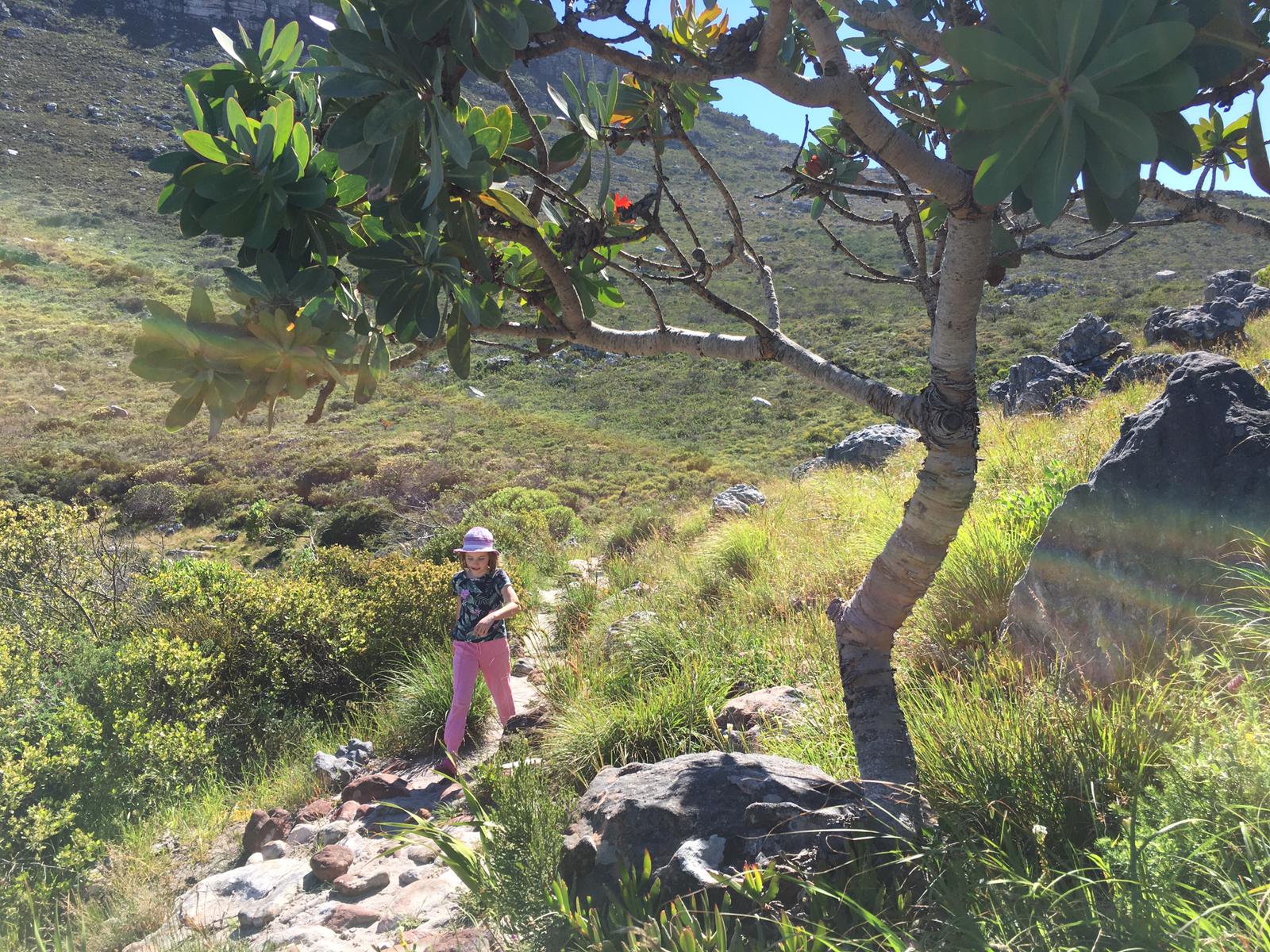 Ayla walking on a path through the "Fynbos"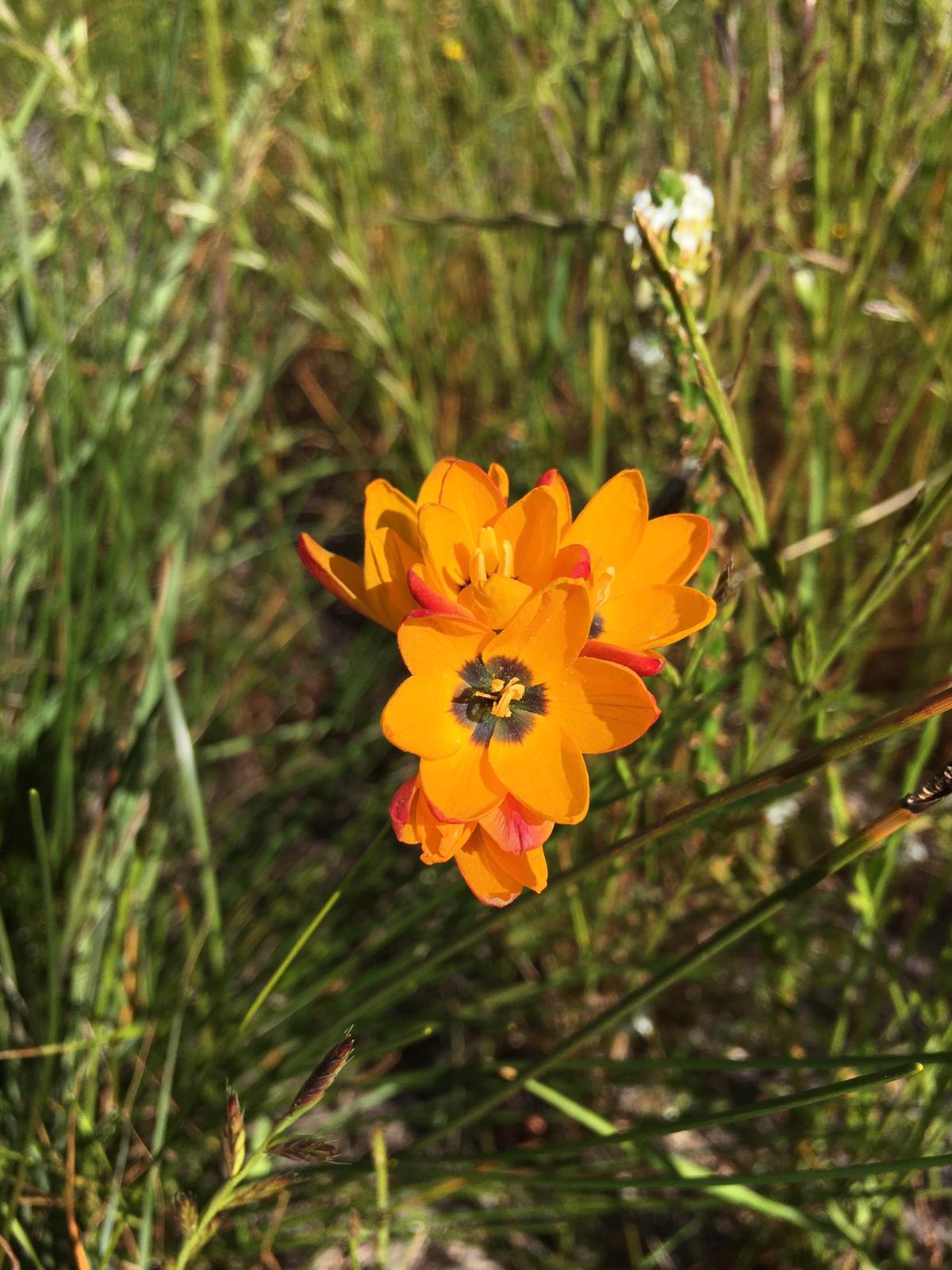 This beautiful flower is an "Ixia Maculata" which is native to the Cape Province.