Quinton, Liz and Ayla continued their journey north up the western part of South Africa to the Orange River. The Orange River is the longest river within the borders of South Africa, and flows from the Drakensberg mountains in Lesotho all the way east to the Atlantic Ocean. The Martins are staying at the Richtersveld Wilderness Camp just south of the border between South Africa and Namibia. The birdlife here is awesome.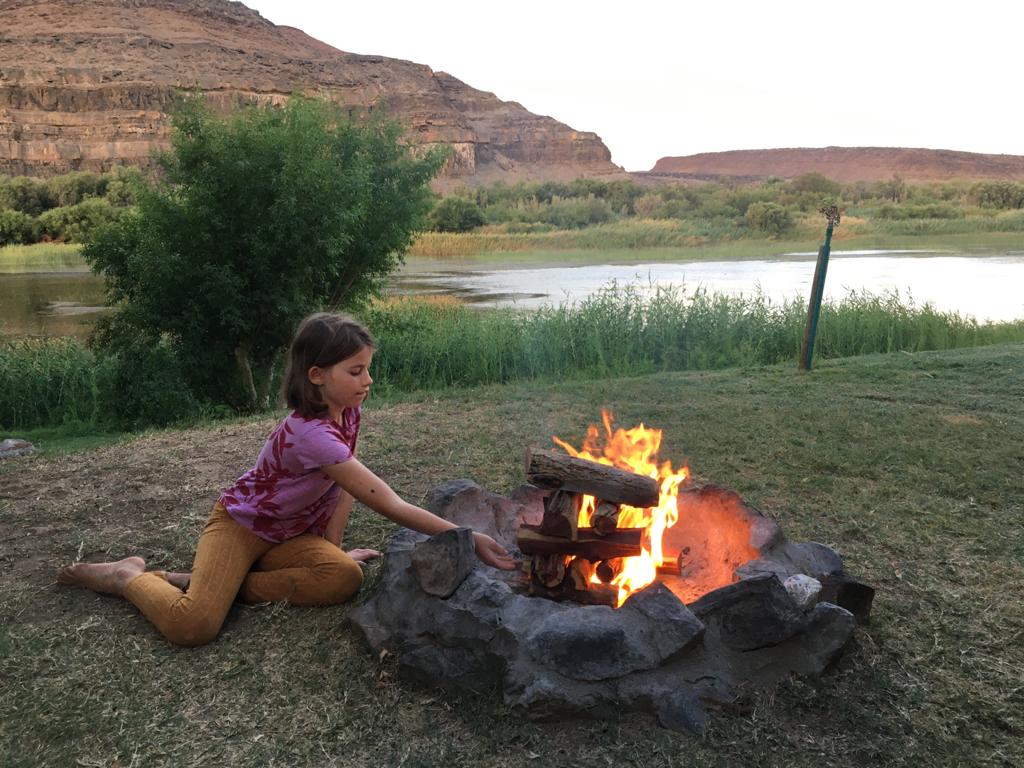 Alya tending to the campfire at Richtersveld Wilderness Camp

Panoramic view of the Orange River valley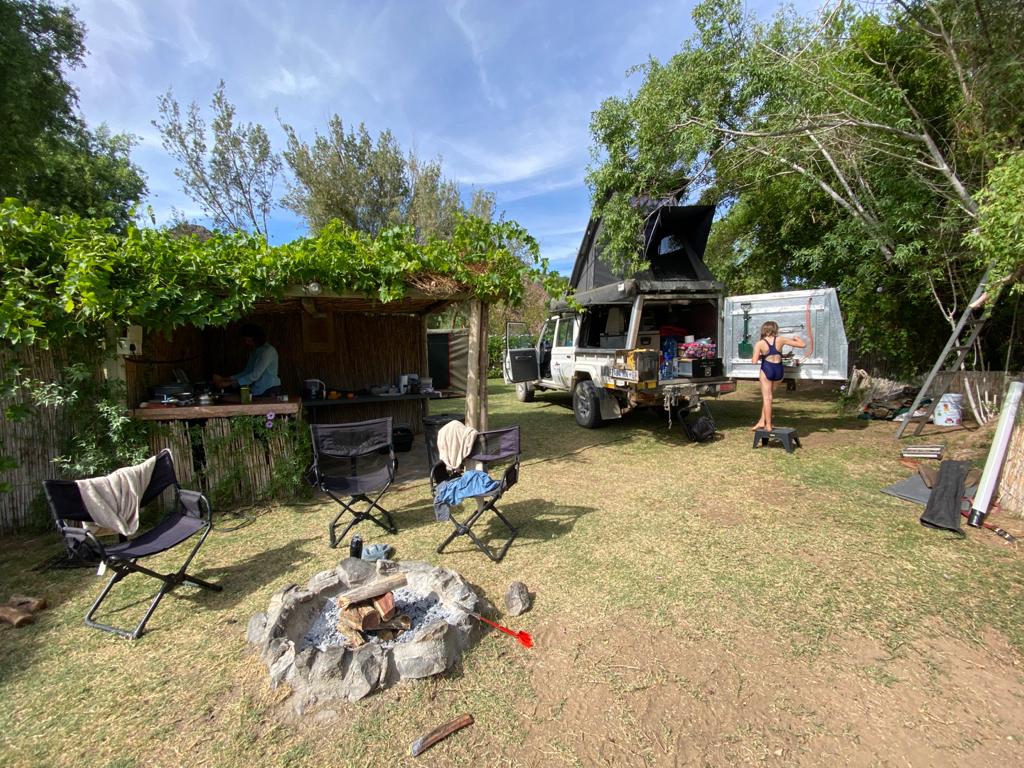 The campsite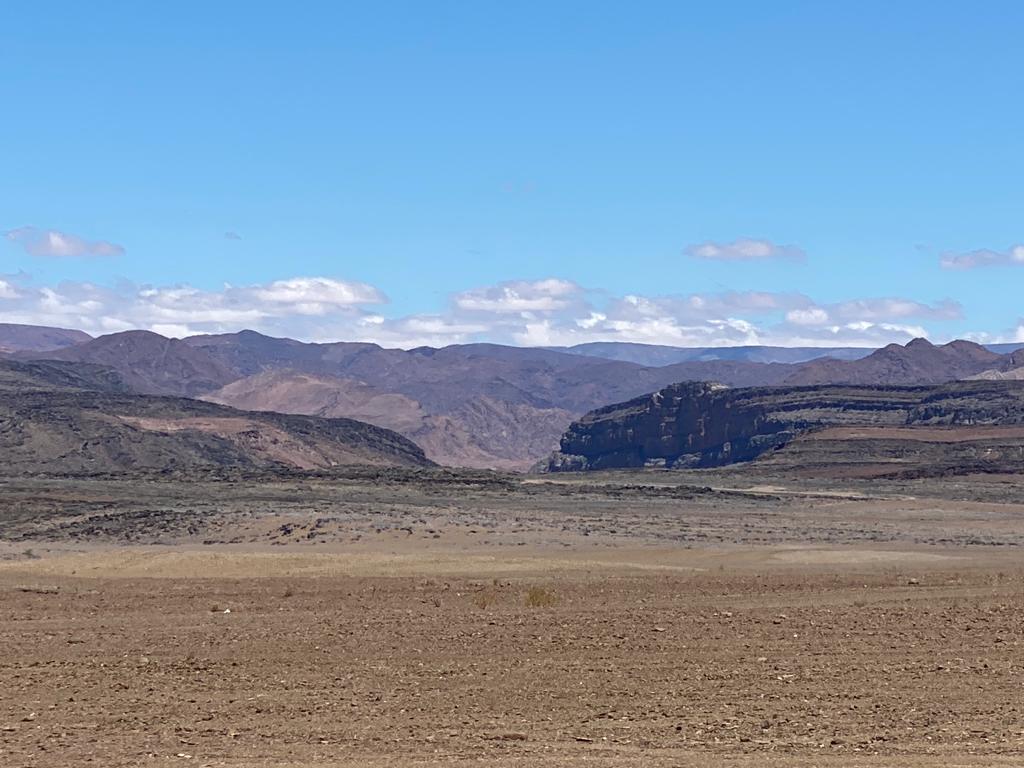 The dry landscape in this part of the country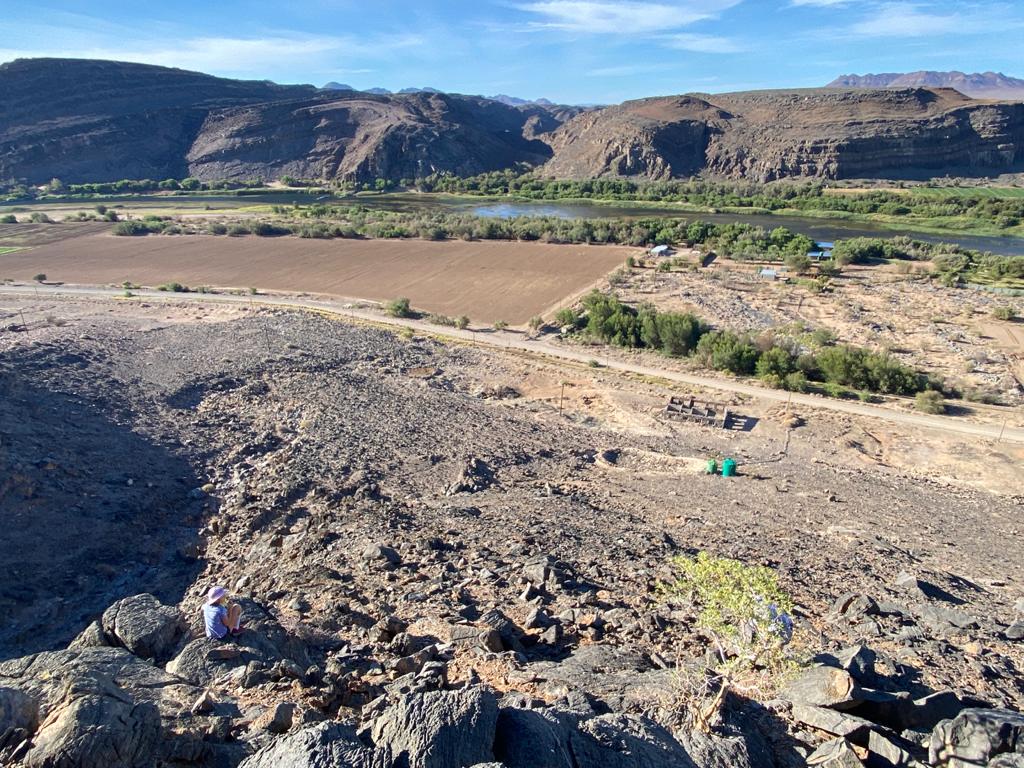 Ayla surveying the area!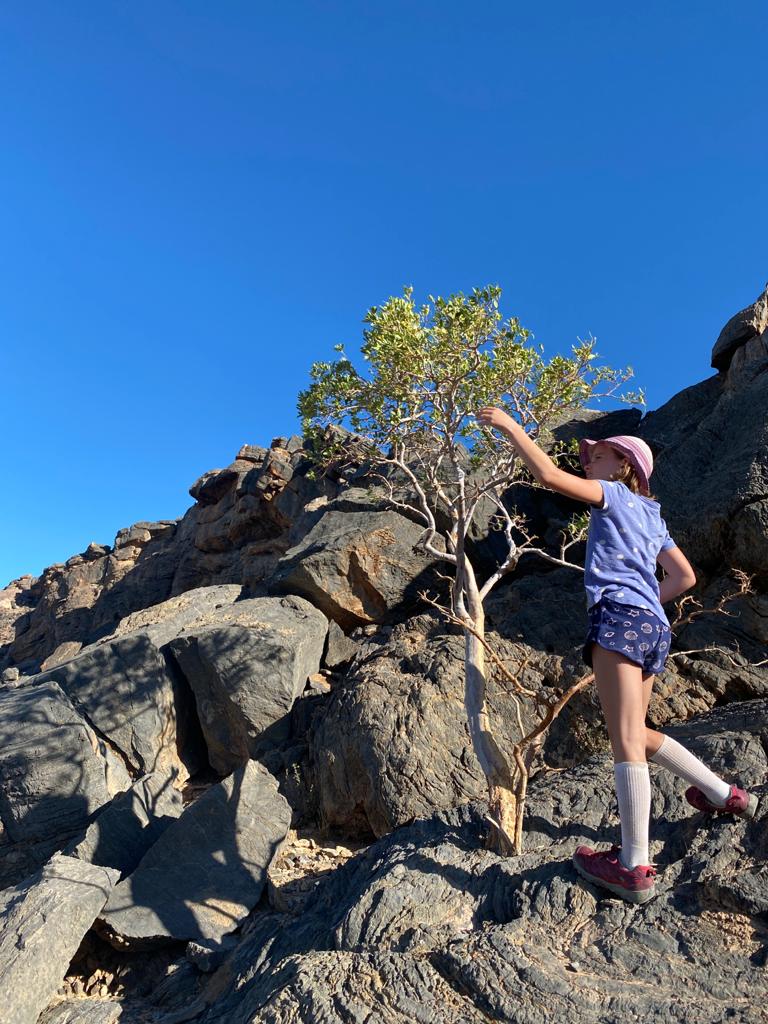 Ayla examining a lone tree on a hillside of bare rocks - the bones of the earth!