We had been resigned to the fact that due to COVID we would take no trips to Africa in 2020. Well, that all changed recently! TrueWild founders Quinton and Liz Martins and their daughter Ayla (aged 8) set off to Southern Africa on October 13th, for a 10-week trip.
There are a few objectives for this trip:
Learn the current status of Safari Camps in Southern Africa
Explore new camps that TrueWild can recommend to clients on future trips
Create an educational experience for Ayla that can form the basis for trips for families with children in the future
Continue to run the Audubon Canyon Ranch "Living with Lions Project" remotely. (Please continue to contact Quinton Martins with any Mountain Lion questions or issues!)
Get some much needed R&R and a break from COVID, fires in Northern California and American Politics!
Quinton, Liz and Ayla all hold South African passports and are permitted to travel to South Africa with a negative COVID test (check!). Right now, South Africa, Namibia, Zambia and Zimbabwe are open to travelers from South Africa. Botswana is still closed but we will be monitoring the restrictions there in case they change.
TrueWild partner Neil Martin is holding down the fort at home in Northern California and will be updating this Blog!
One advantage of traveling during COVID is that the airports are quiet!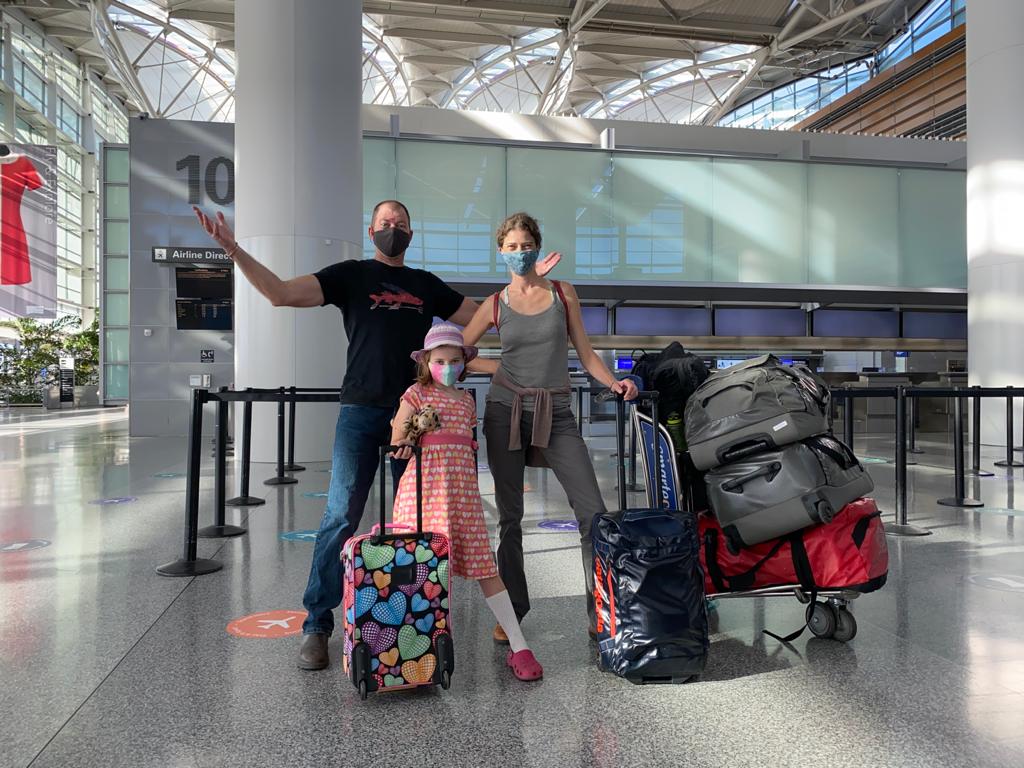 Quinton, Liz and Ayla at San Francisco International Airport on October 13th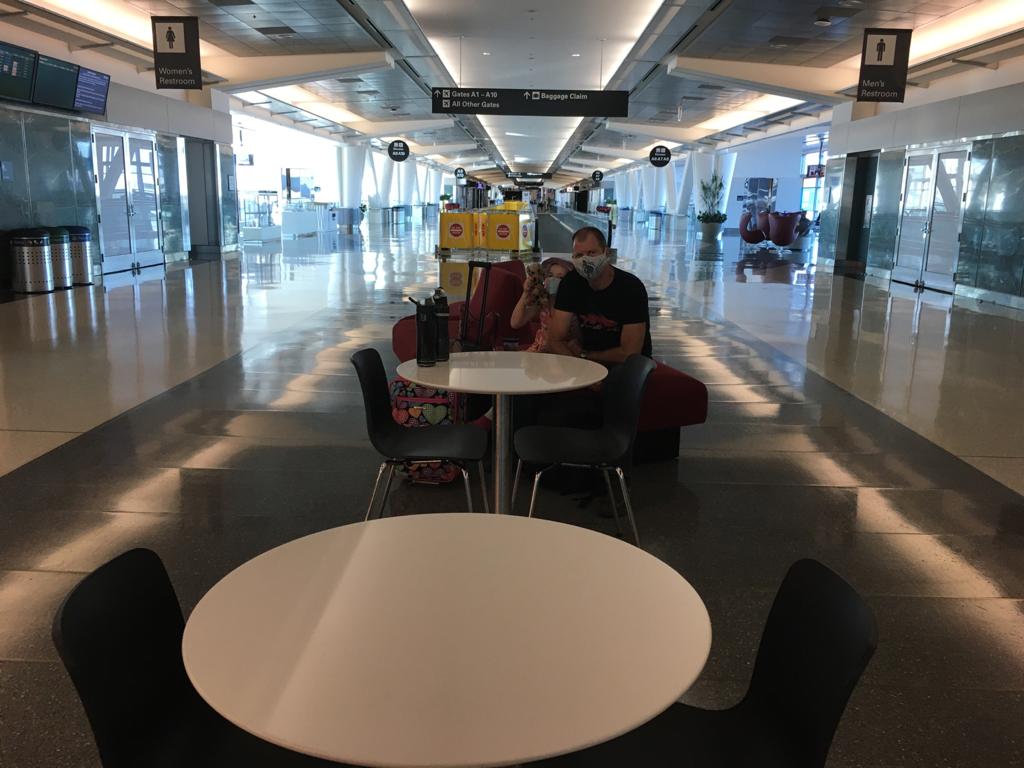 Social Distancing is easy here!