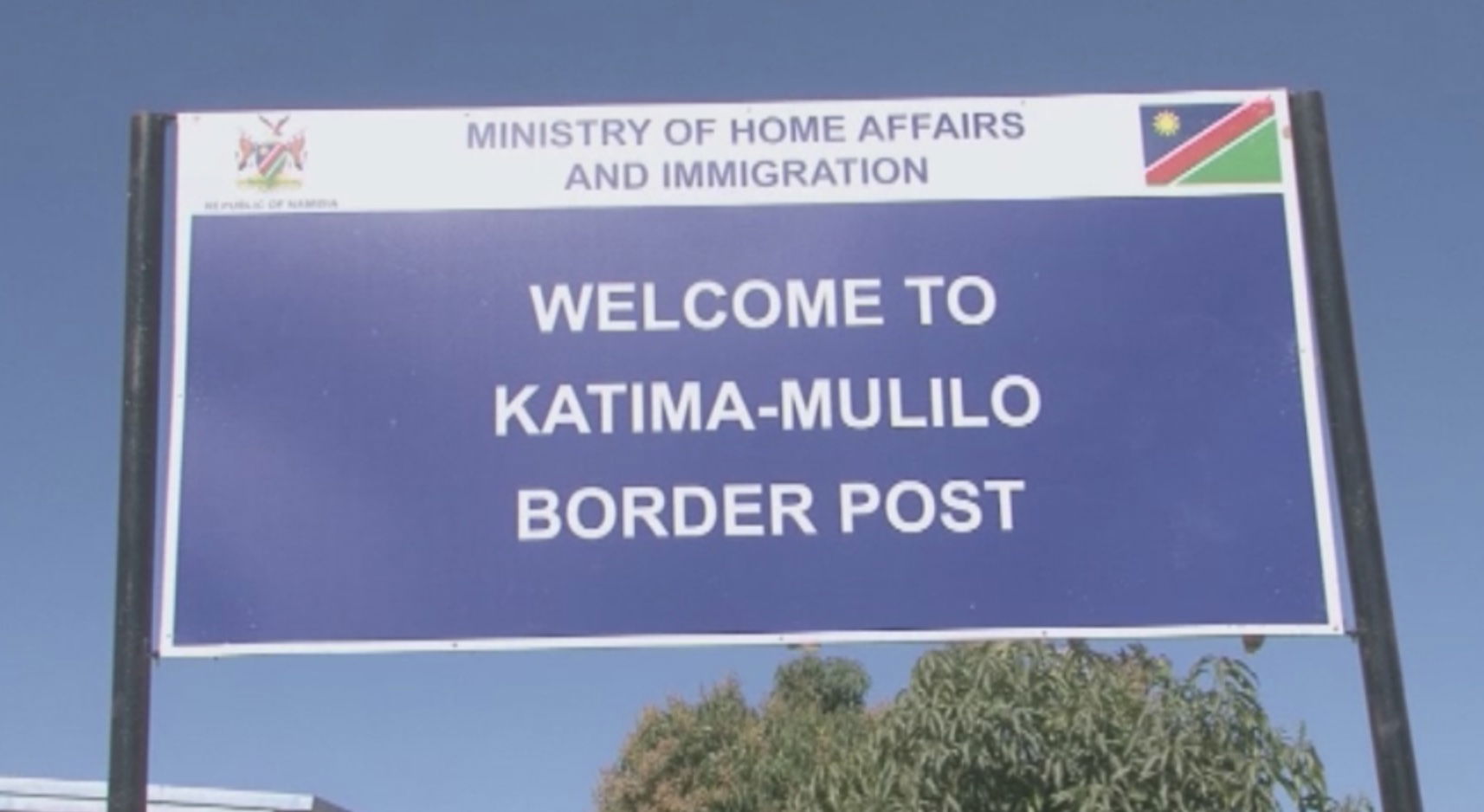 The next day the Martins crossed the border at Katima Mulilo into Zambia. It is a frustrating border crossing system if one is taking a foreign vehicle across the border. It took our travelers three hours to cross, and it wasn't even busy! It is necessary to pay different fees to different people in Zambian Kwacha (the local currency), which means exchanging money face-to-face with many people in spite of Covid. Despite the annoyances they were glad to be there as the border had only just opened a few days before. Once they were through they saw the great, broad Zambezi River which made up for the delay!
The Martins stayed the night in a lodge on the edge of the Upper Zambezi River. The employees in camp were surprised to see us them and hear that the border to Namibia was open. They hadn't had guests for a long time and their next bookings were for December. The state of the place showed how little it had been used, and there was some rapid cleaning under way in preparation for their stay. It was clear that COVID had had a devastating impact on the livelihoods of those relying on tourism.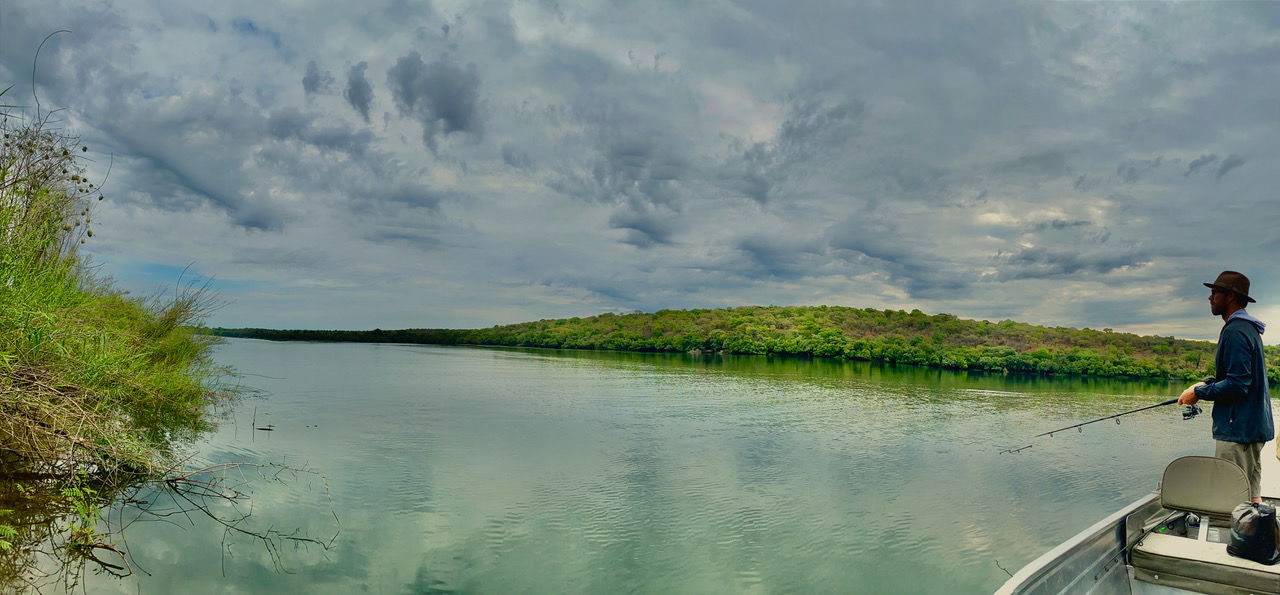 Fishing on the Zambezi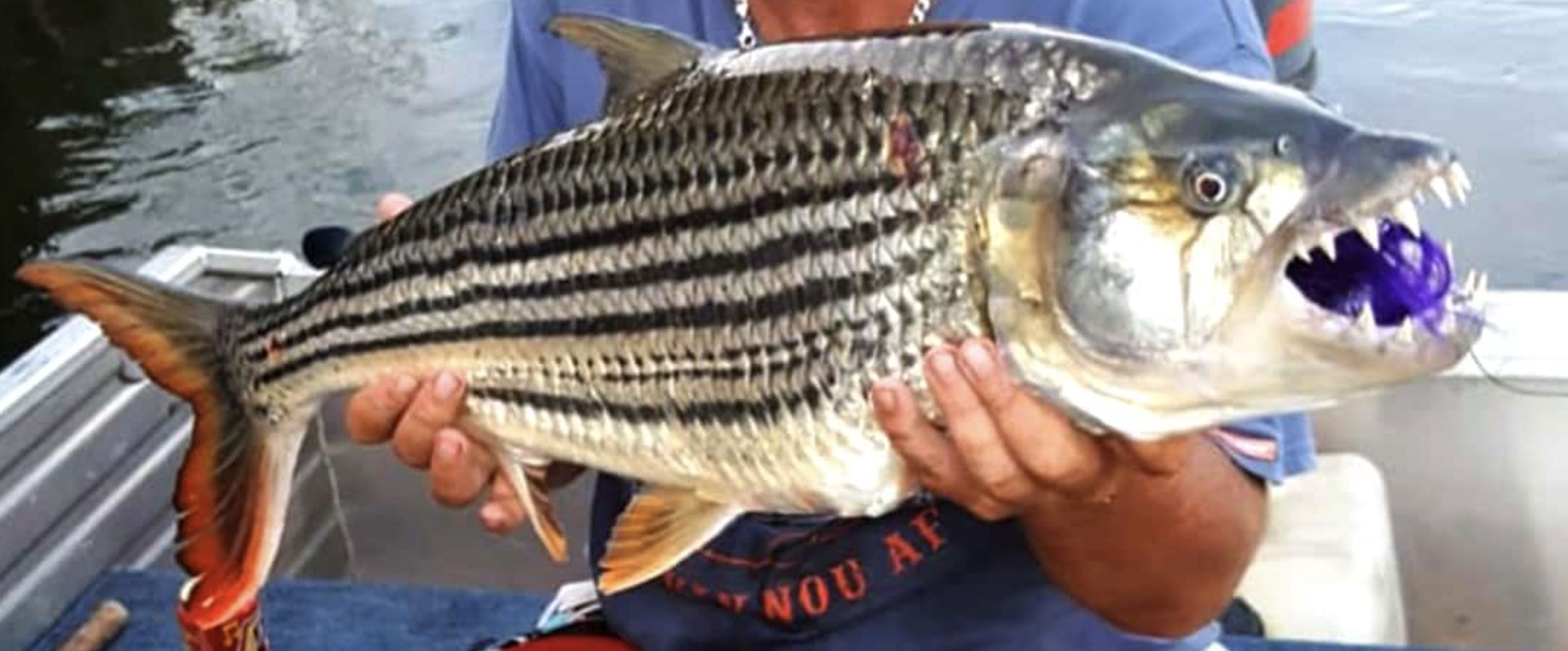 Tigerfish: What the Martins were looking for but didn't find!
Ayla, Quinton and Chris were keen to do some fishing and so the next morning they went out early on a fishing boat. The men had a couple of bites from the much sought after tiger fish, but no luck in landing any of these epic African aquatic predators. The boat ride did provide a beautiful perspective of the Zambezi River, while the haunting calls of the African Fish Eagle grounded them for the next part of our journey – Luiwa Plains.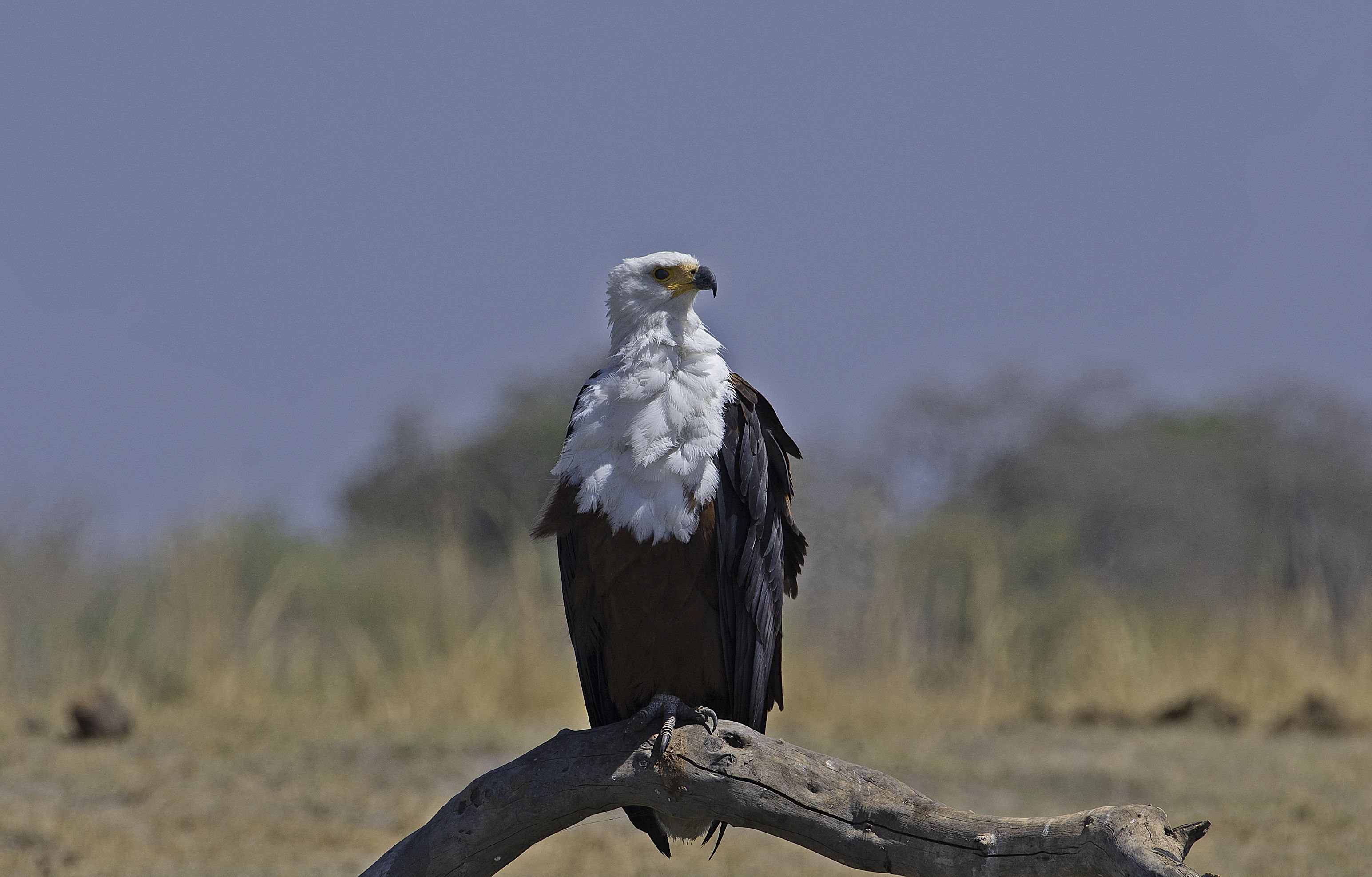 African Fish Eagle